BC ART OF MENTORING 2019
A Deep Nature Con

nec

tion Community Experience



Monday August 12 to Sunday August 18, 2019

Salt Spring Island, BC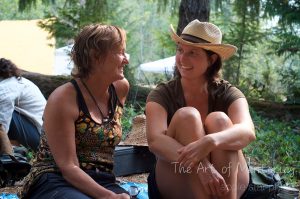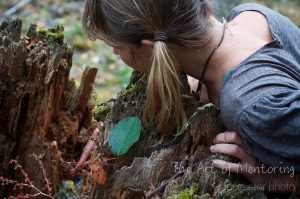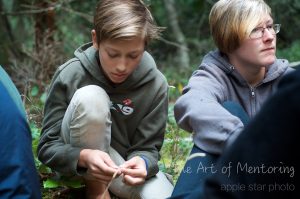 Join us for a dynamic, week-long community gathering
with programs for youth, adults, and elders,
immersing participants in a living, learning culture of nature connection,
community building, and self-awareness.
Deep in all of our roots, there are stories of our ancestors living in healthy, regenerative communities 

—villages where people of all ages were in deep relationship with the land, each other, and themselves.  The Art of Mentoring is designed to help us remember these old ways and learn to apply them to our modern communities. This nature-based immersion experience gives a hopeful vision of what a community can look like when the cultural fabric that binds everything together is focused on things that serve individual, community, connective relationship, and environmental health.
Because it Takes A Village to…
Engage the gifts of our

 elders

Create essential rites of passage for our children and teens

Ensure parents are supported and thriving

Welcome our babies into a world of open arms

Feel deep compassion and gratitude for All of Our Relations

Understand your gifts and how to apply them in service to the people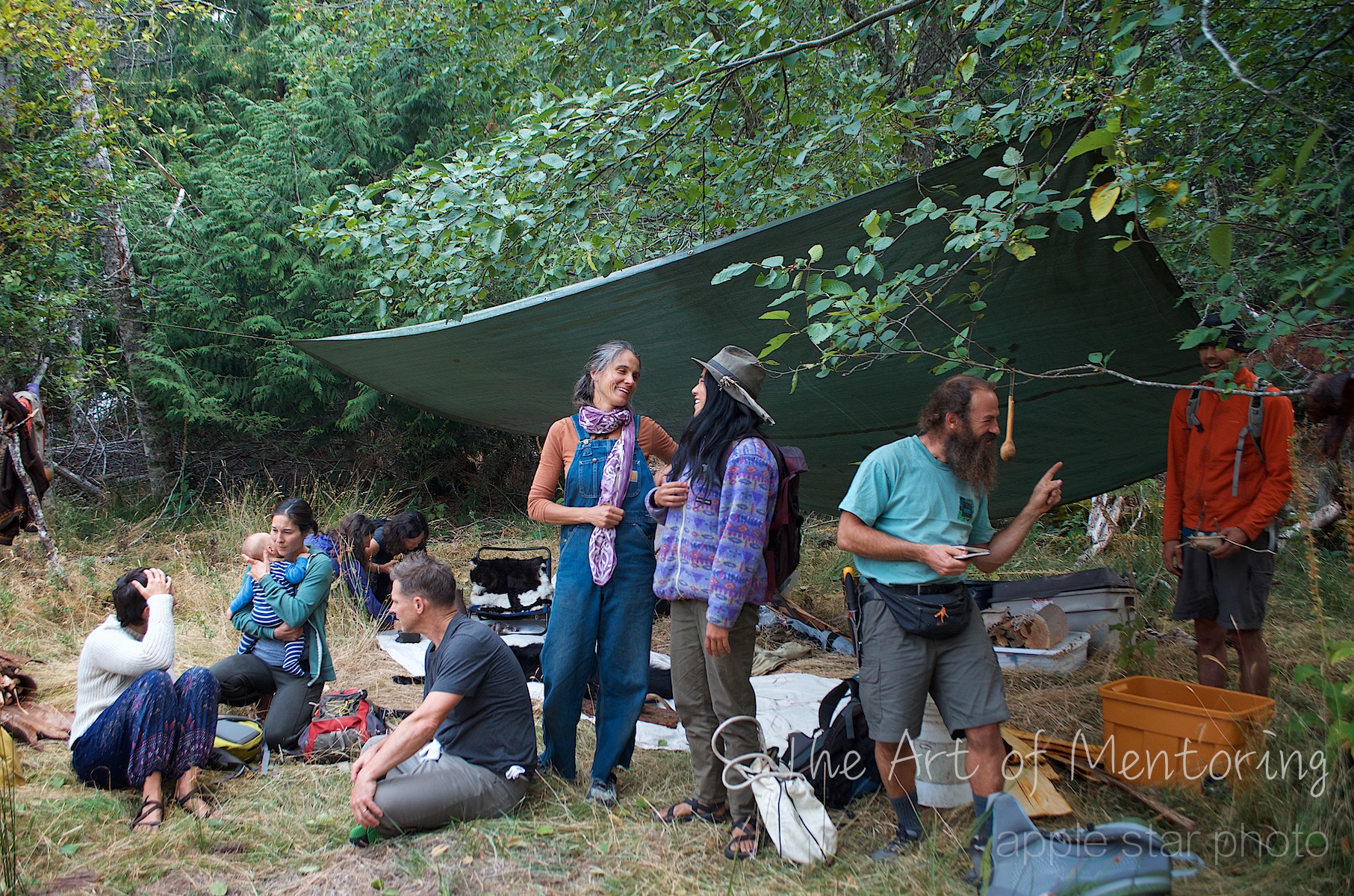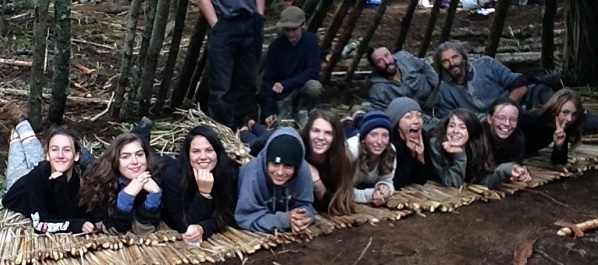 Adult and youth programs run simultaneously, weaving together to form a "village" with connection to nature, community, and self as the culture. The Art of Mentoring is based on a well-tested model, and provides knowledge, tools and practices that enrich relationships and allow participants to create a powerful culture of connection in all aspects of their life and community.
You'll enjoy

 experiential outdoor activities, play, lectures and discussion, small groups, storytelling, music, connection with people of all ages, and 3 delicious, organic, farm fresh meals per day, all in a stunning wilderness retreat location on Salt Spring Island.

The BC Art of Mentoring is facilitated by a veteran leadership team, with decades of collective experience in nature connection mentoring and cultural design, and a commitment to balancing masculine and feminine. Over 35 carefully chosen staff members help to weave a powerful cultural basket to support your experience all week.

A Personal Note from Jon Young Founder of the Art of Mentoring
"We've been teaching the Art of Mentoring since 1995, running multiple events each year around the U.S. and beyond. We know this is a powerful way to experience the village potential as a context for mentoring.

We all yearn for this kind of supportive experience in our lives – and, studies now show that children need this kind of support and mentoring to really thrive. And, in today's world, thrive they must."
~ Jon Young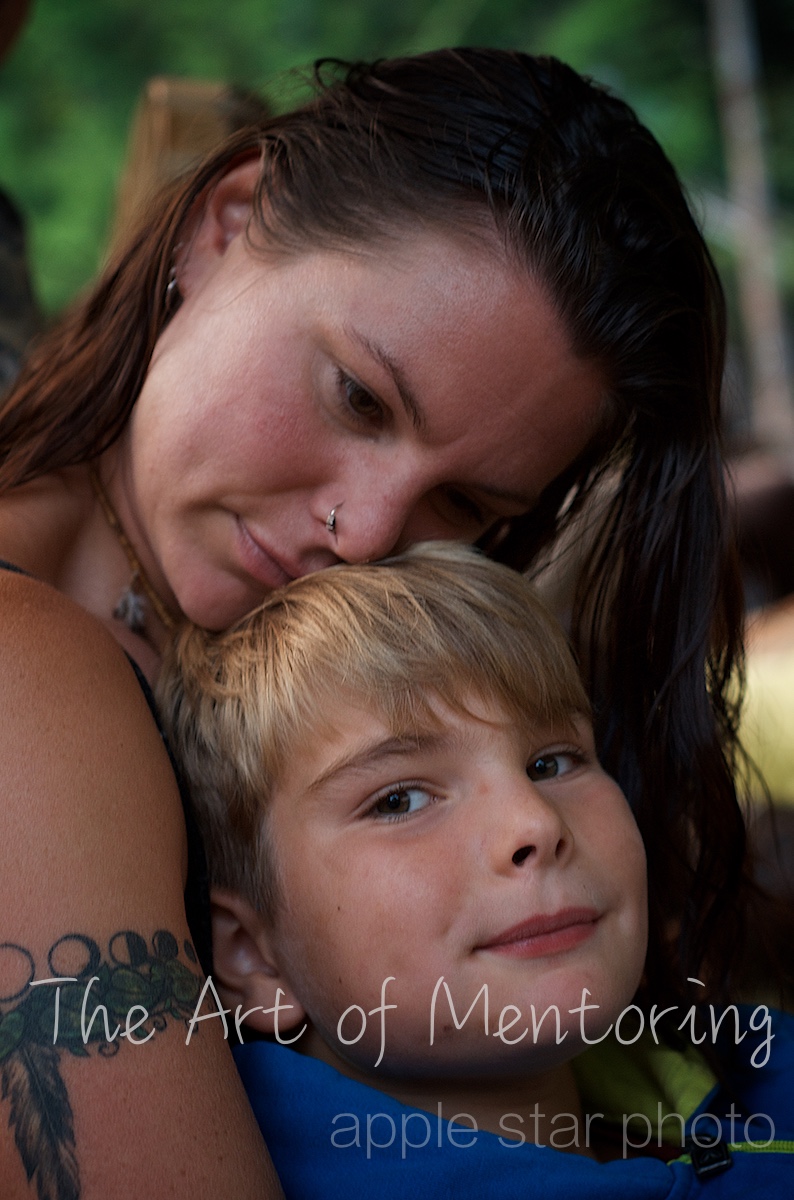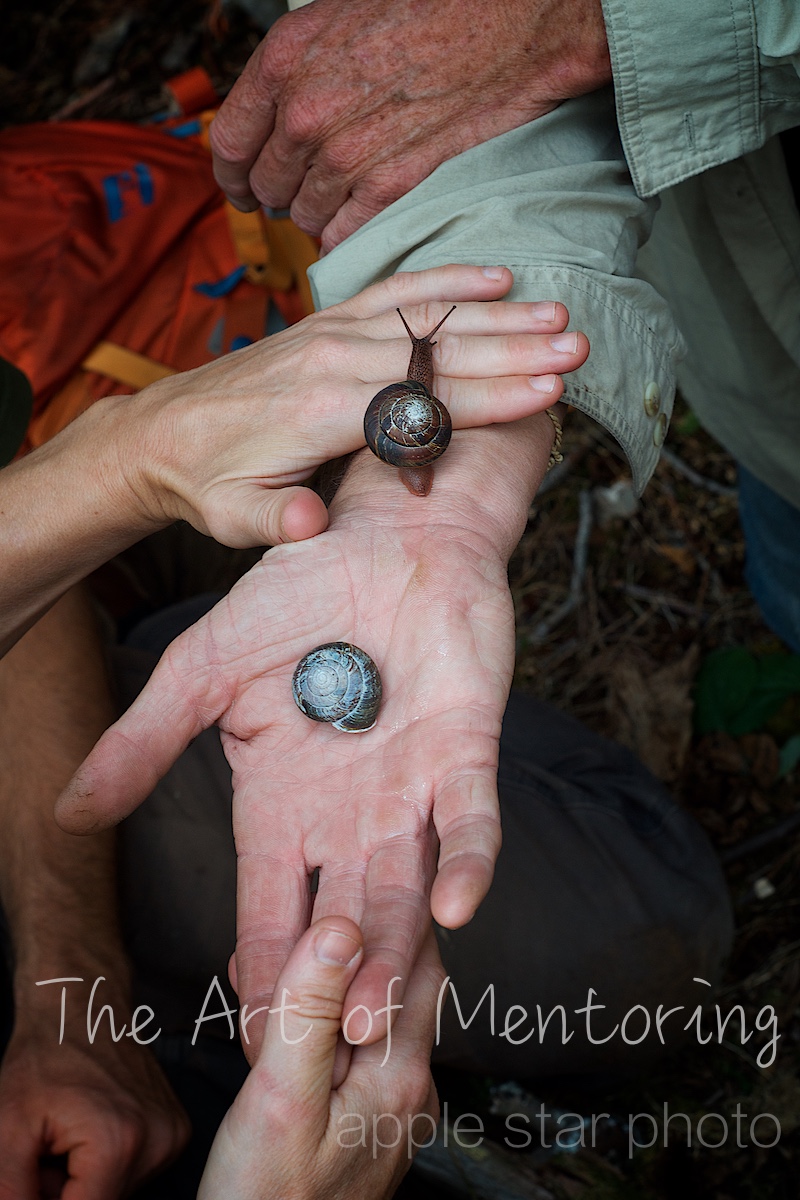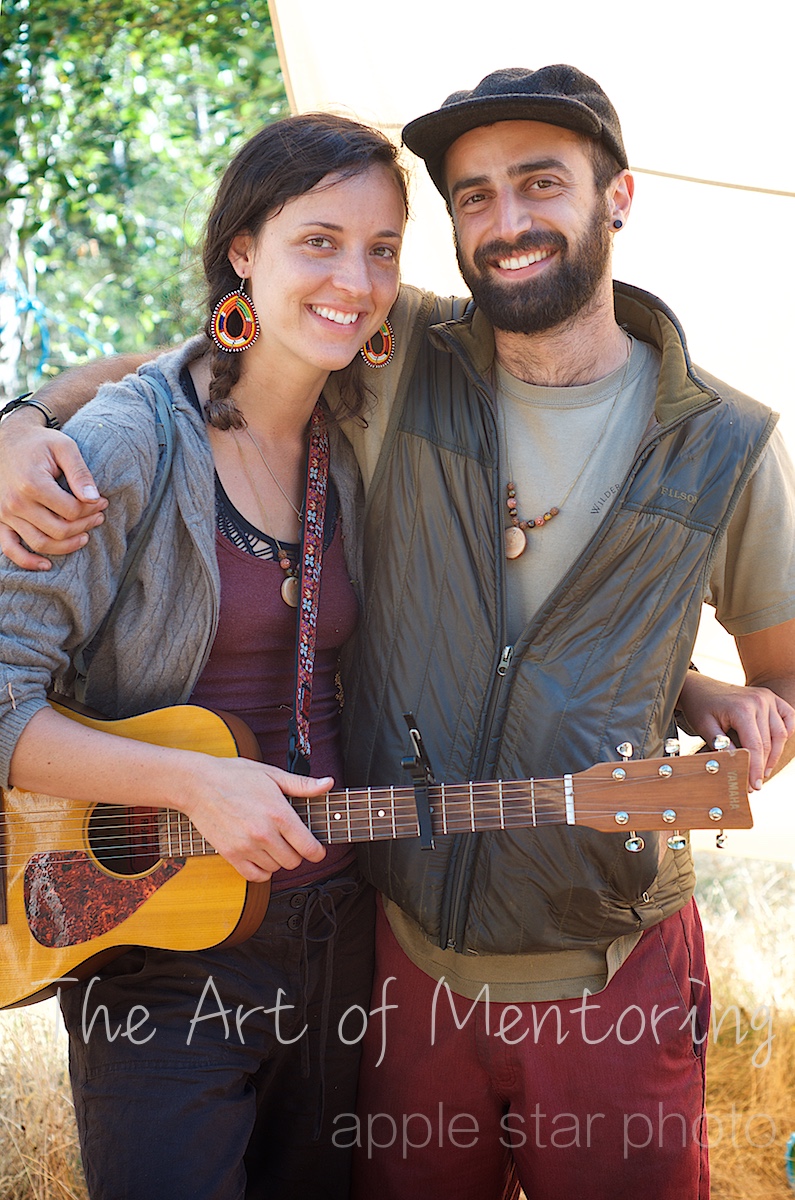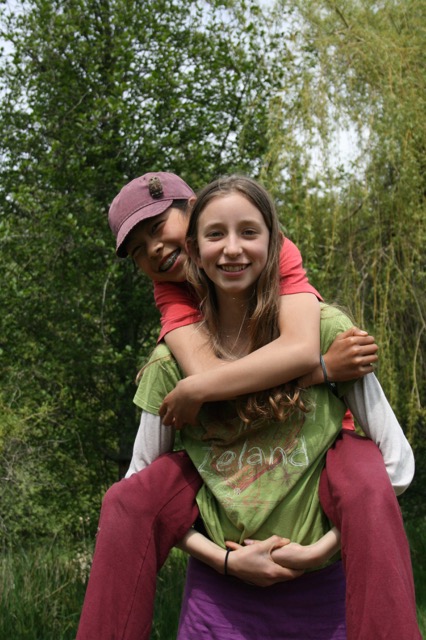 Adult Program
Discover

 an ancient mentoring model that offers solutions for a modern regenerative culture

Experience

 a personal connection with nature through embodied awareness practices, plants, tracking, bird language, fire skills, wandering and more

Learn

 mentoring techniques and core practices to activate your gifts, and enhance connection to self, nature and others

Share laughter, song, insights, and meaningful discussion

Enhance

 your understanding of deep nature connection with the support of a skilled international mentor team

Co-create a joyful, engaged, learning village, as an inspiration to facilitate healthy community year round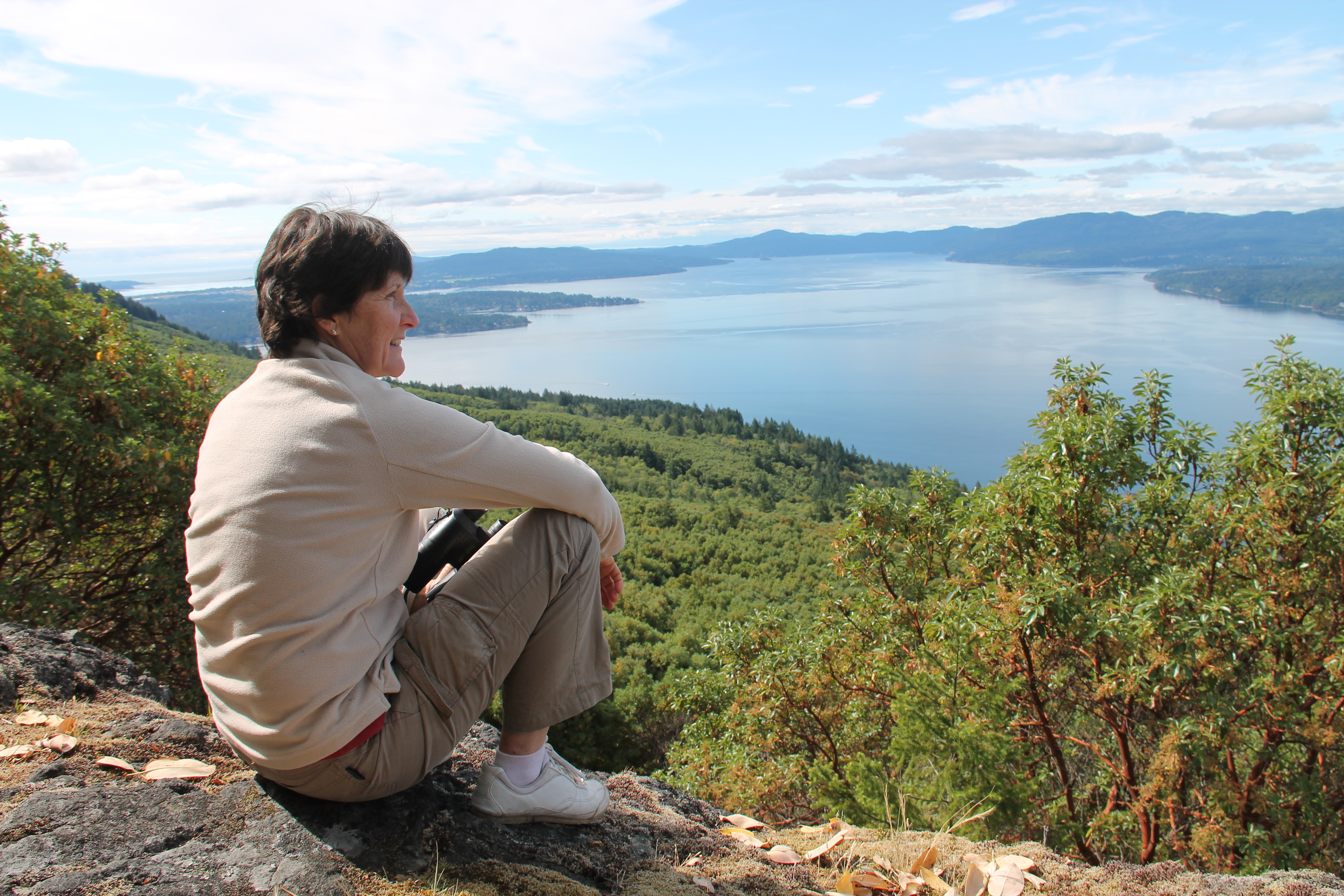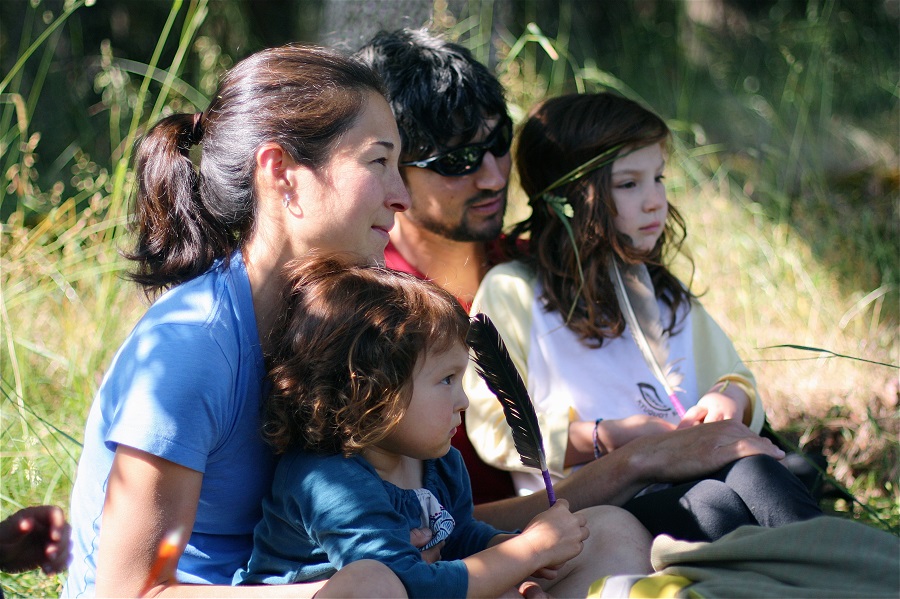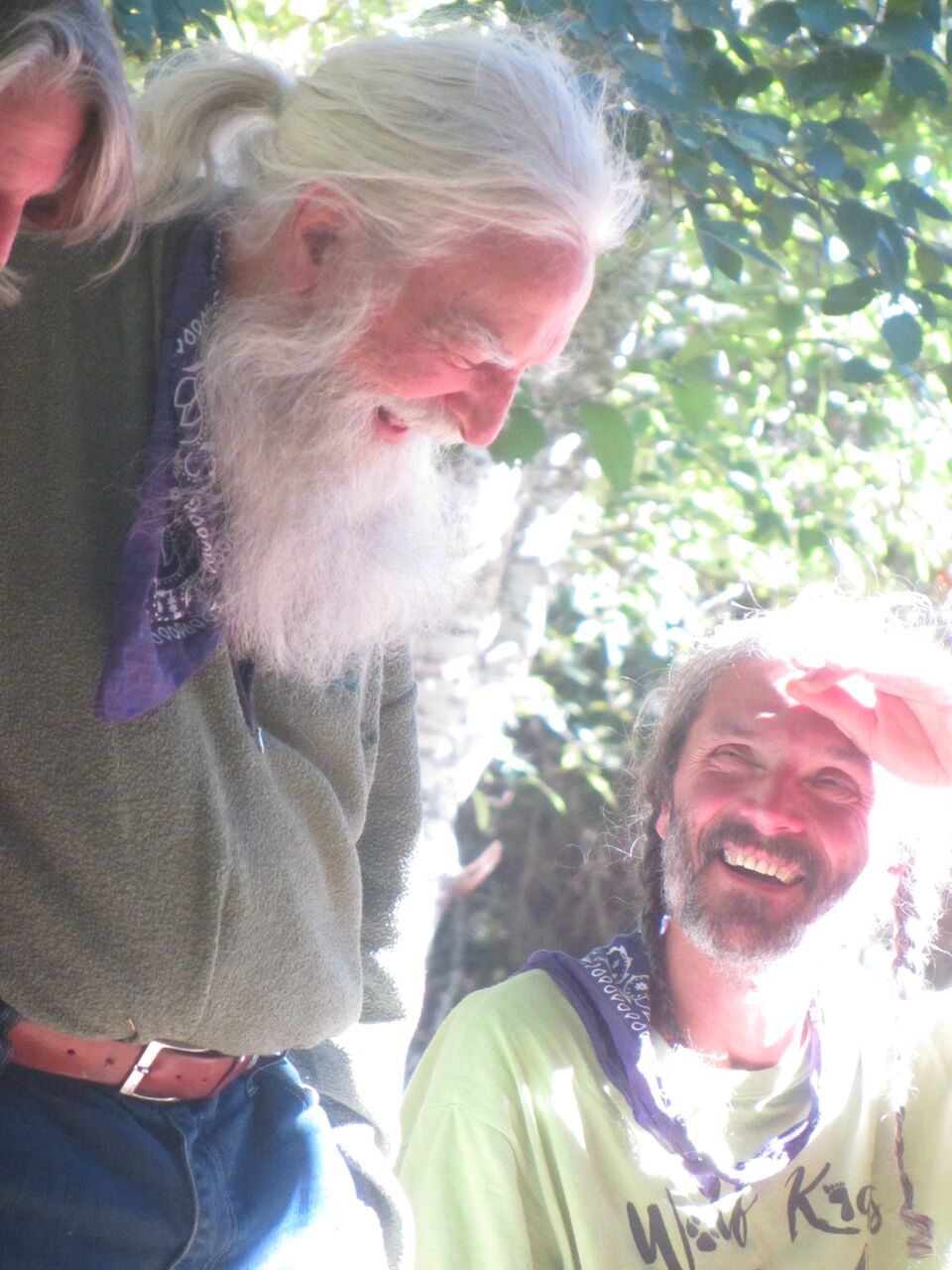 Reactivate the joy of full aliveness, in togetherness with all beings!



This is a family-friendly event–all ages are welcome!
Creating a village, where all ages are welcome and included, is an important element of the Art of Mentoring culture. Besides our rich programs for Adults, the week includes various programs for Youth aged 4-12 (or young teens), an exciting overnight adventure for Teens 13 and up, and additional programming for those who are, or are becoming, Elders.
Parents with children 3 and under are welcome to join our Deer and Fawn program, created so that parents with very young children can participate in learning and community without having to separate from their little ones.
All programs run concurrently, with families coming together for meal times and in the evenings.
 Deer and Fawn Program
The

Art of Mentoring DEER and FAWN Program

is for caregivers/parents and their children 3 and under (4 year olds may attend too, if the parent feels they may not yet be ready to attend the 4-6 year program on their own).
Deer and Fawn participants meet during morning program time with a mentor and other parents with young children, to sing, share stories, go on mini-adventures, experience nature awareness activities, tap into nature connection, and enjoy parent discussions and learning. Afternoons are free to put children down for naps, wander the land, or sit in on adult lecture and activities.
We ask that a parent or caregiver accompany their young child during the morning with the mentor.  Parents in the Deer and Fawn program are encouraged to support each other in the afternoon, for example by creating play/support groups so that some can attend lectures. At all other times of day, such as breaks and meals, young children are in the care of the their parents. The Deer and Fawn area is set in the shade and trees, so families are welcome to come and hang out there as they wish.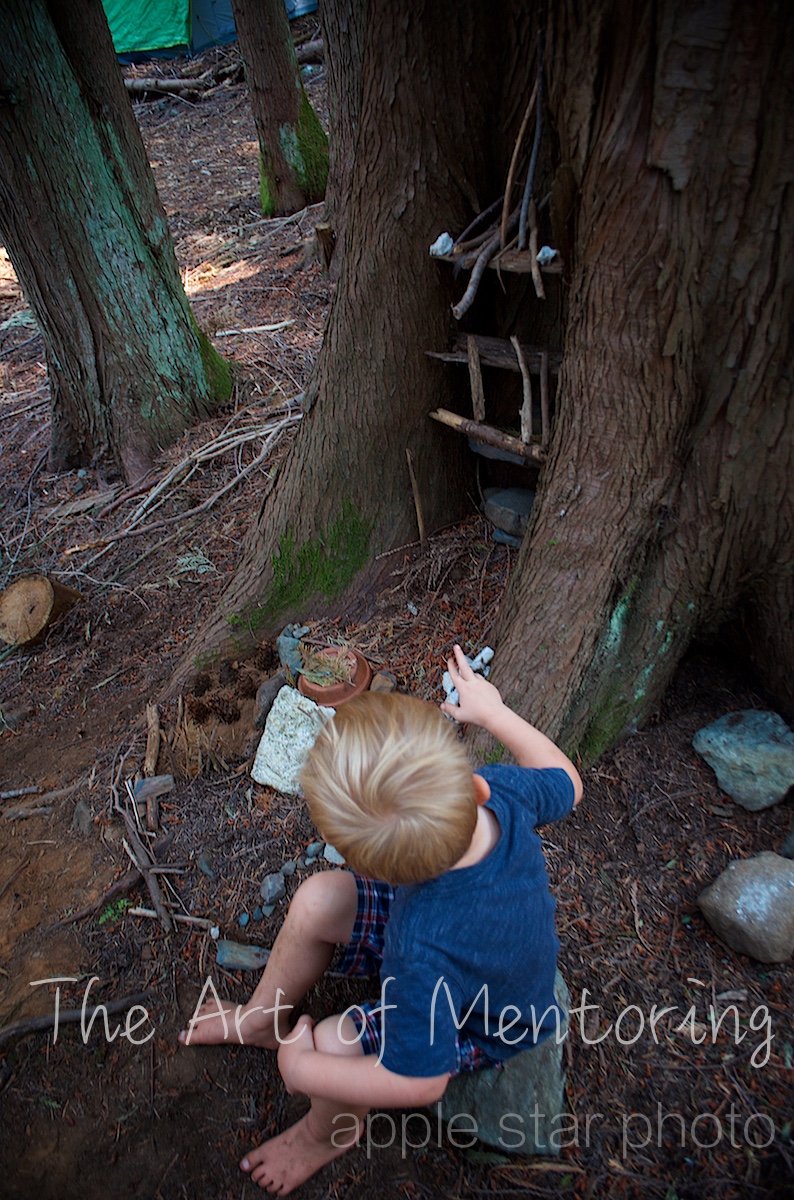 Youth Program
The

Youth Program for children 7-12 years

old, and the

Young Child Program for 4-6 years old

, make it possible for the whole family to attend the Art of Mentoring and is a critical part of the living culture of awareness. The children have an enlivened experience of what it's like to live in a village surrounded by adults, who are playing too, and looking out for them.
The Youth and Child programs include sensory awareness games and exercises, earth living skills, scout skills, crafts, music and storytelling, and getting to know the natural world through "native eyes." Children learn these skills and knowledge through artful mentoring by skilled and carefully chosen instructors, to tap into their passions and interests.
The format is similar to a day camp.

While the youth programs make it possible for parents to participate in most workshop activities, we ask that parents supervise their children during non-program times such as meal times, as well as during the early evening and bedtime and in circumstances where the child is not able to remain with the youth program on their own (though most really love it!). Our connective evening sessions are usually intended for the whole family/community together and include music and stories.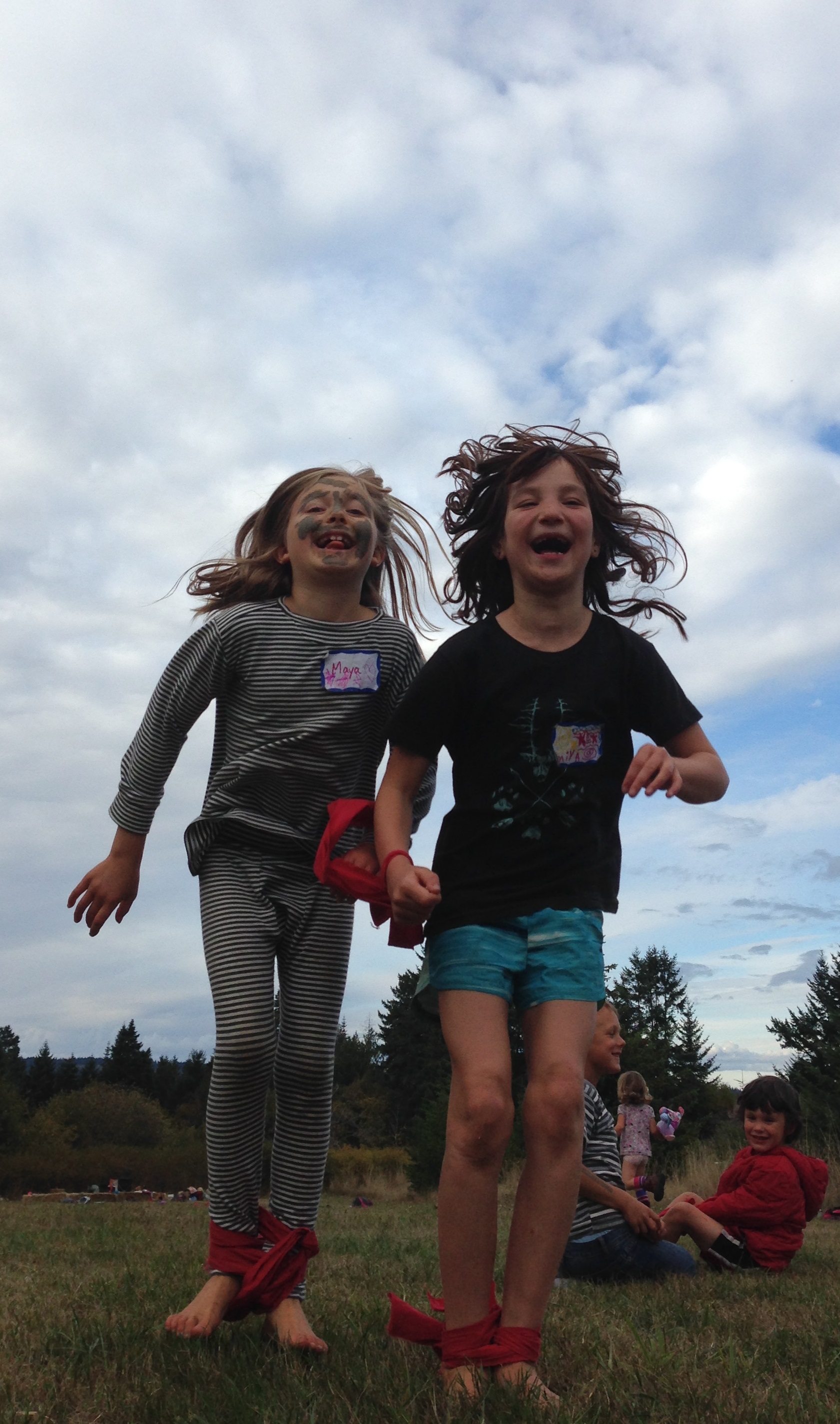 Teen Wilderness Journey
The

Art of Mentoring TEEN Program

 is designed to immerse teens in wilderness living, community, and adventure. Guided by experienced nature connection mentors, the teens will connect more deeply to the natural world, their peers and themselves through daily activities including primitive skills, tracking, awareness games, scout skills, team building, etc.
The week will culminate with a 2 night

overnight backpack trip

 leaving from the Art of Mentoring base camp and heading out into the wild and back again. Attending the Art of Mentoring with your teen can be a transformative experience for your family. The teen send-off and welcome back is a highlight for many AOM participants, even those without children. Teens 17 and up may request to attend the Art of Mentoring without parents; teens who are 13-16 are asked to attend with a parent or accompanying adult. The youth program may be a more suitable fit for some younger teens. Email ingrid@wisdomoftheearth.ca for more info or with any questions.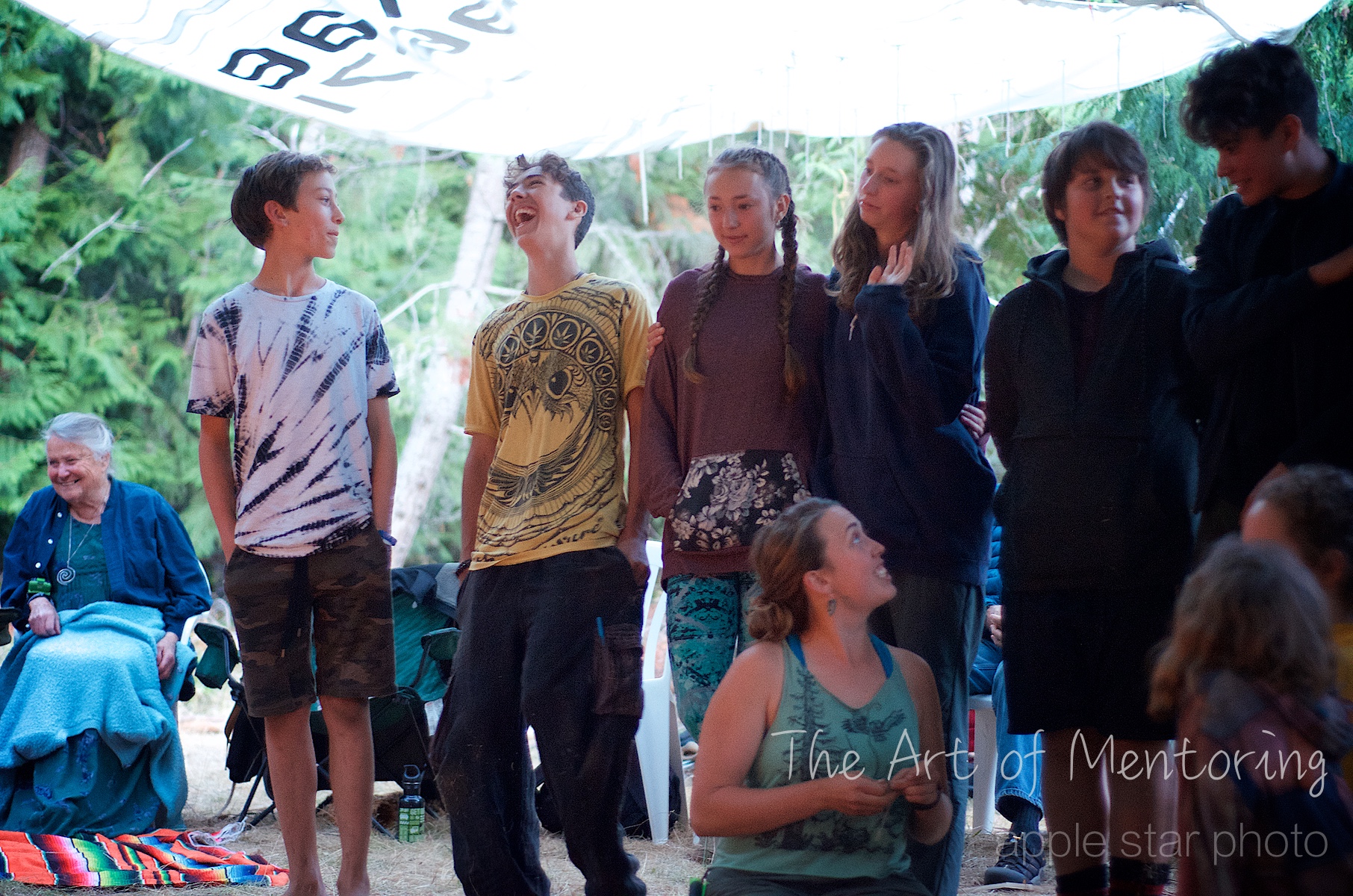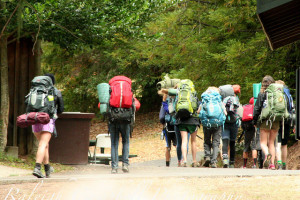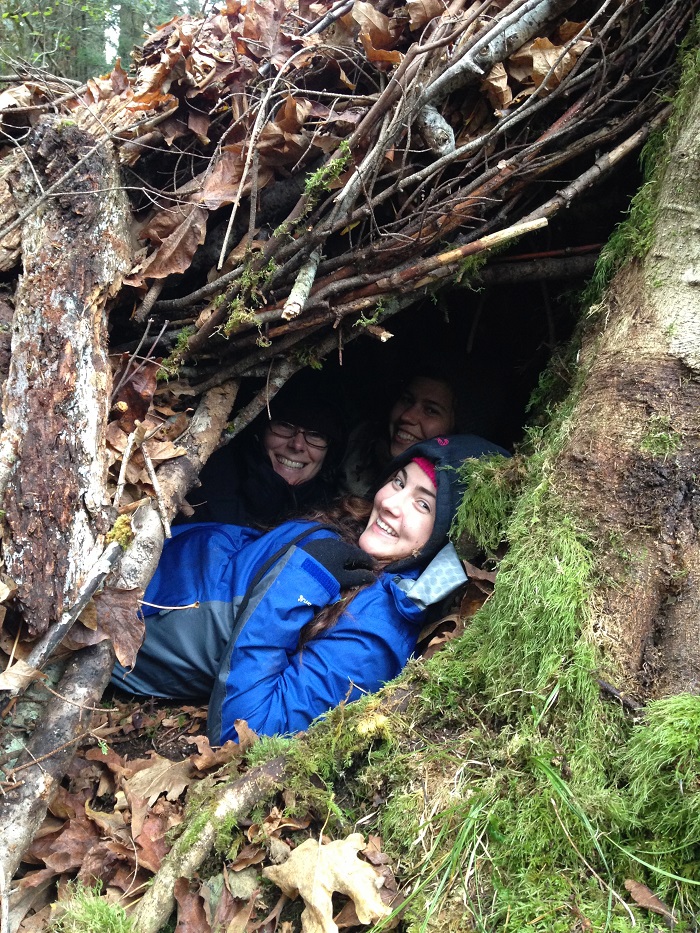 Ring 2 Program
The Ring 2 Program is designed to support

RETURNING AoM adult participants

on their nature connection journey. If the aunties and uncles of the community are on their own personal nature connection journey, they'll be authentically modeling it to the younger generations!
The program will primarily be in the field (and forest!)

, focused on embodied nature connection and experiential immersion in the core routines. This is the Southeast place on the wheel—the place of childlike wonder and curiosity, passion for adventure and learning, scout skills and crafts, naturalist knowledge, play and wandering, and a thirst for life!
Drawing on the teachings in Coyote's Guide and the Kamana Naturalist Training Program, the Ring 2 Program Facilitators will be creating experiences that draw out these qualities and bring back those stories and attributes to the AoM village at large.
PLEASE NOTE

that as a Ring 2 Participant, you won't be participating in all of the regular lectures and stories during the day. We have a minimum of 6 and a limit of 18 to run this program (it was full last year).
Location and Accommodation
The BC Art of Mentoring will take place at "Clear Light Park of Profound Bliss" Mount Tuam Retreat Centre on picturesque Salt Spring Island.
This rustic wilderness retreat centre is on 160 acres on the side of Mount Tuam, with stunning views overlooking the Sansum Narrows in the Salish Sea. Rocky bluffs with arbutus give way to Douglas fir forest and cedar groves with abundant bird life.
You'll have an opportunity to slow down and immerse yourself in nature in this beautiful off-the-grid location. Accommodation is forest camping with outhouses; a limited number of simple cabins are available at extra cost. While there are some outdoor showers on-site, water is a precious and limited resource at this time of year, and we ask that you consider using wipes and washcloths instead, and conserve water whenever possible.
Be prepared for some walking and light hiking during this week, and to park your cars at some distance from your camp (we'll help you carry your things in!).  We regret that the location is not accessible for wheelchairs or those with significant mobility issues.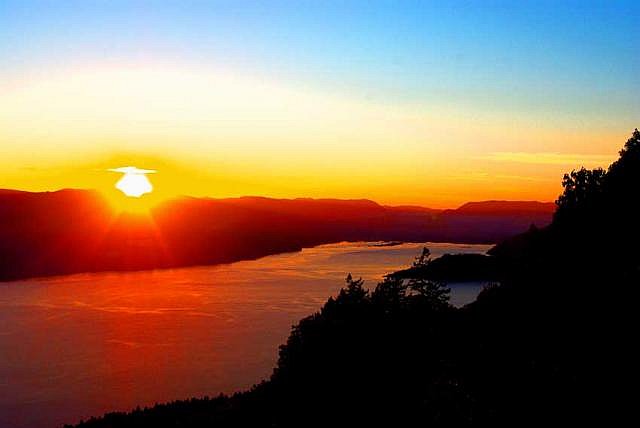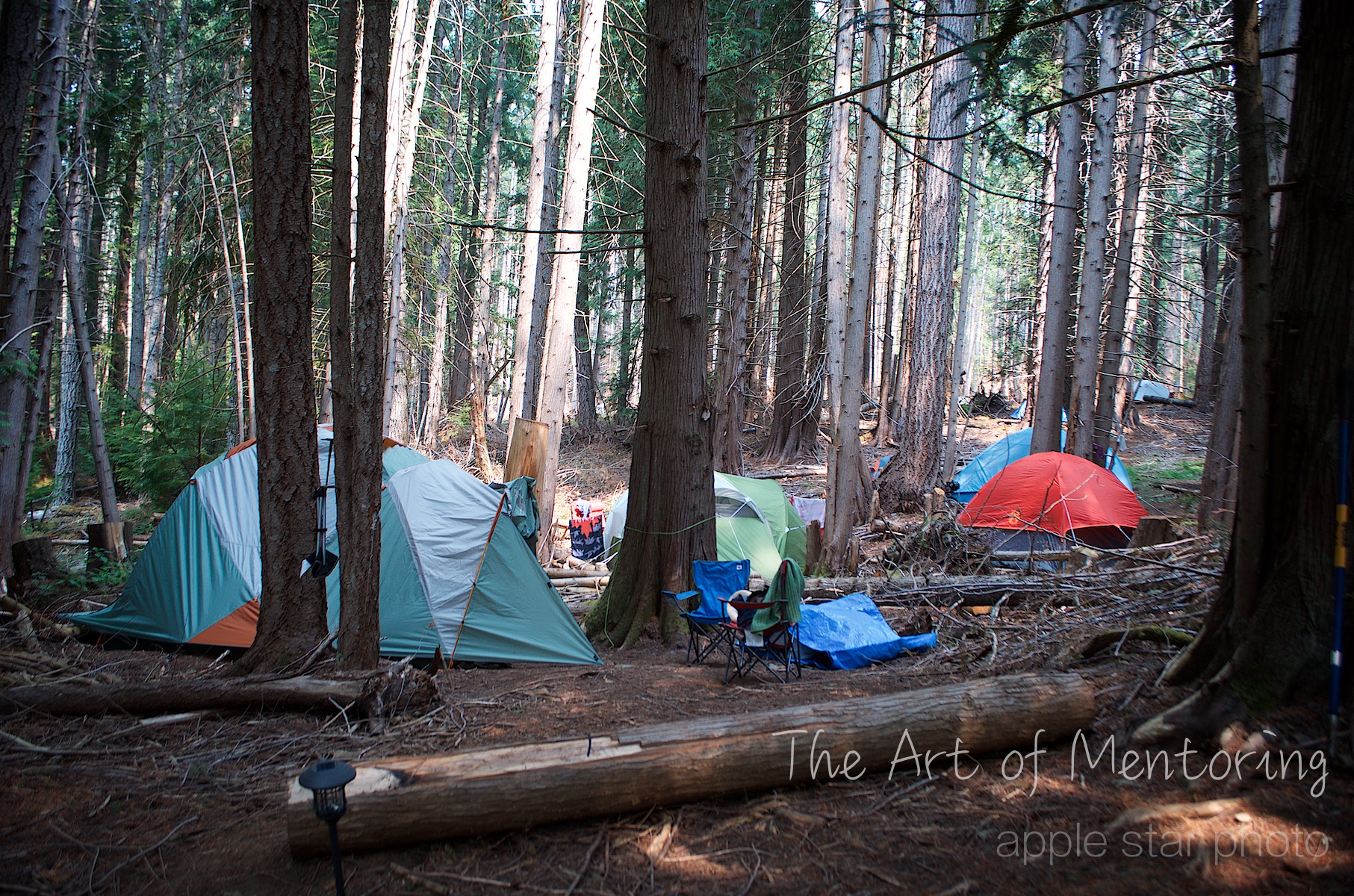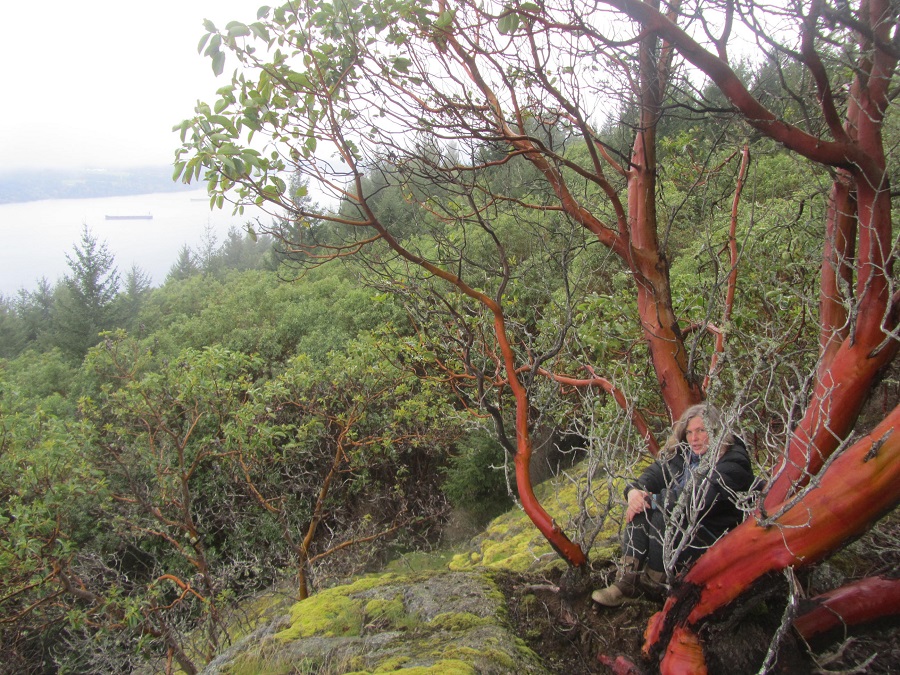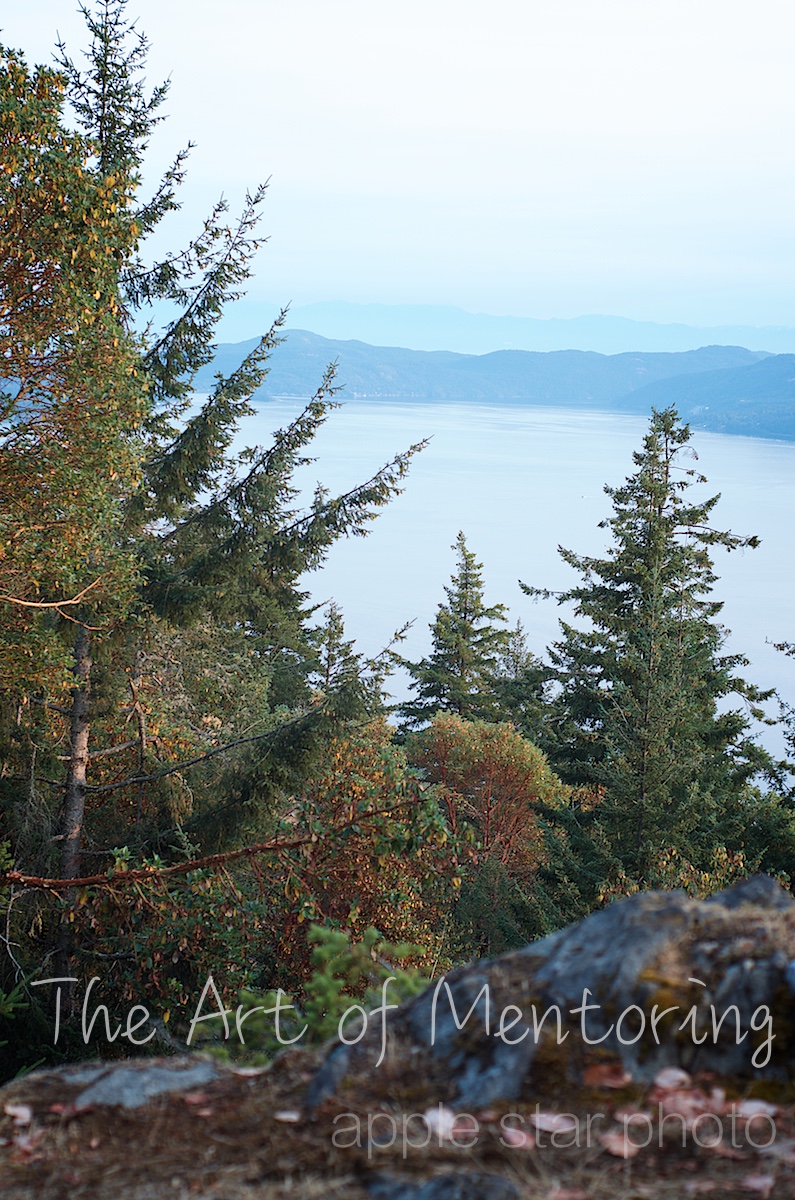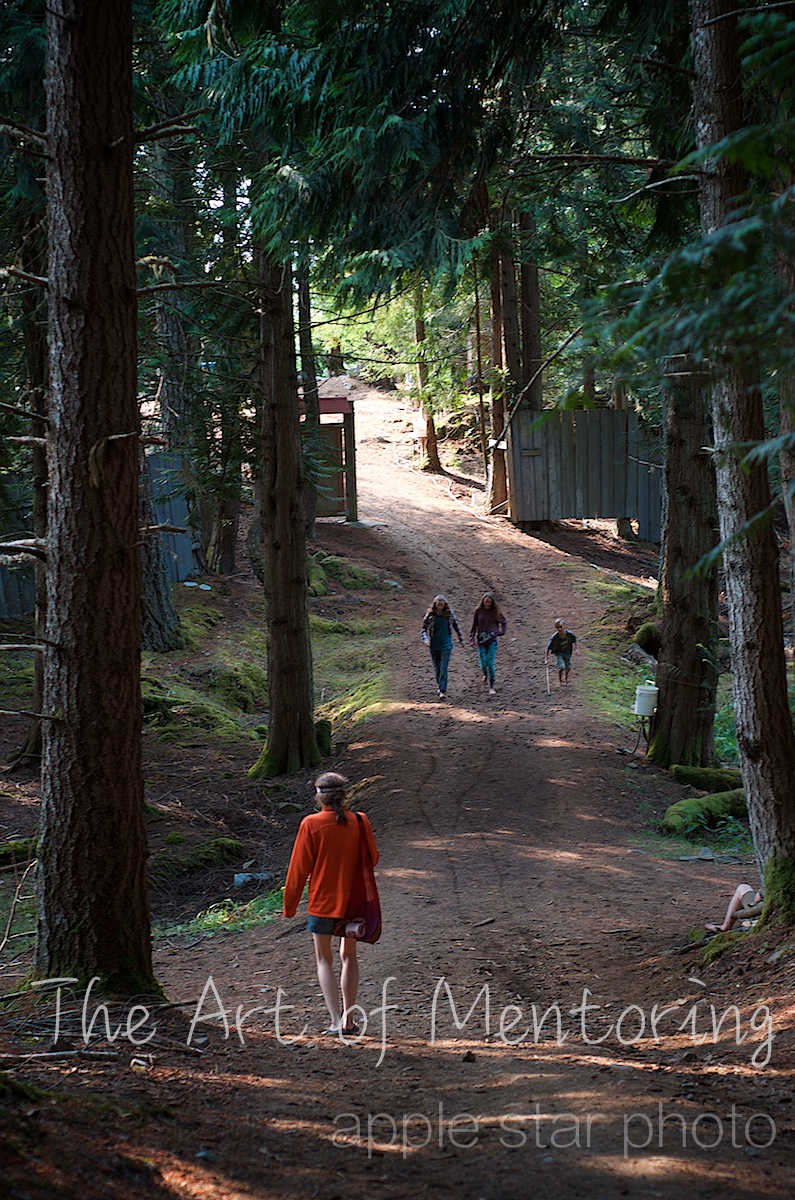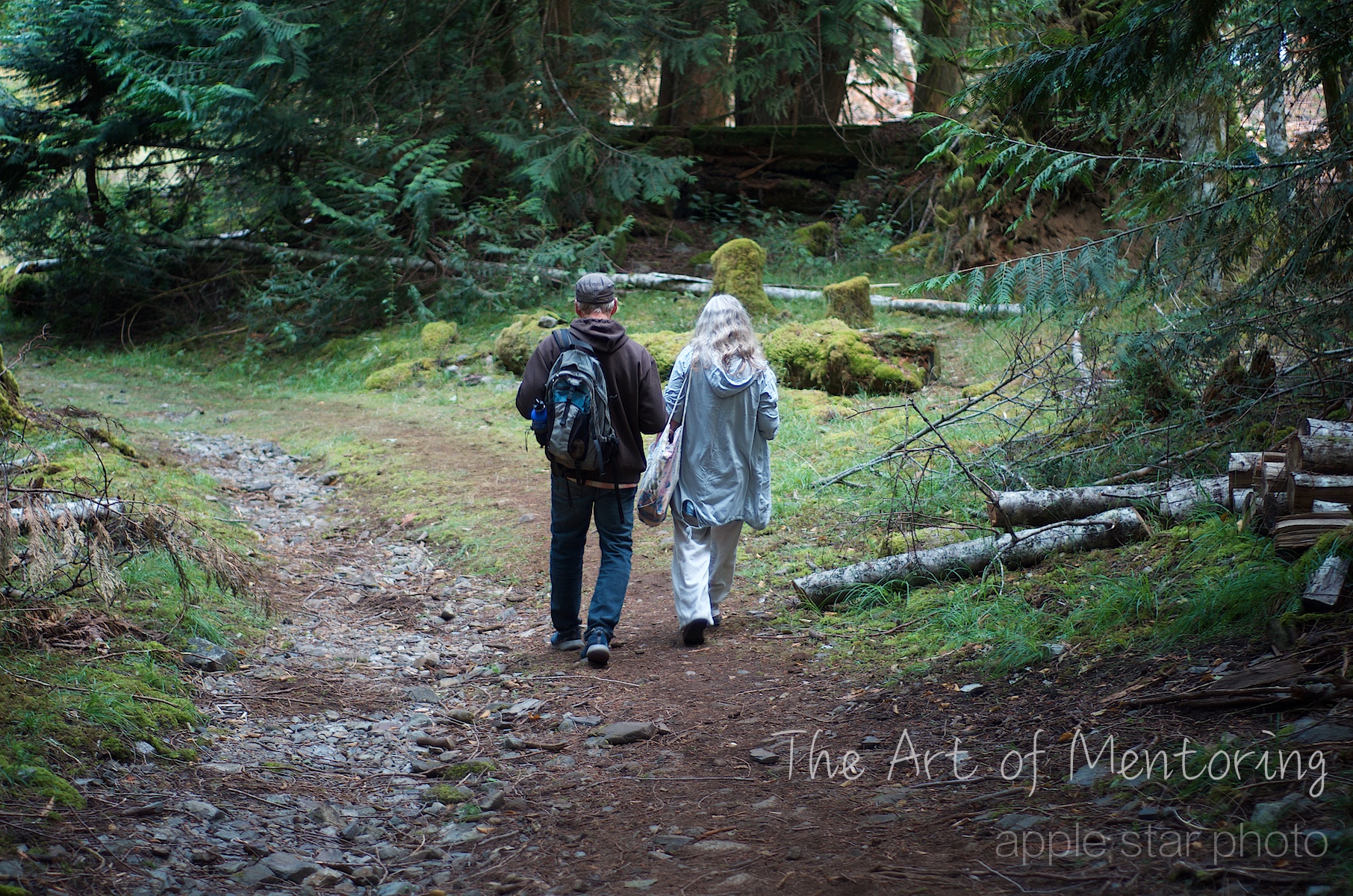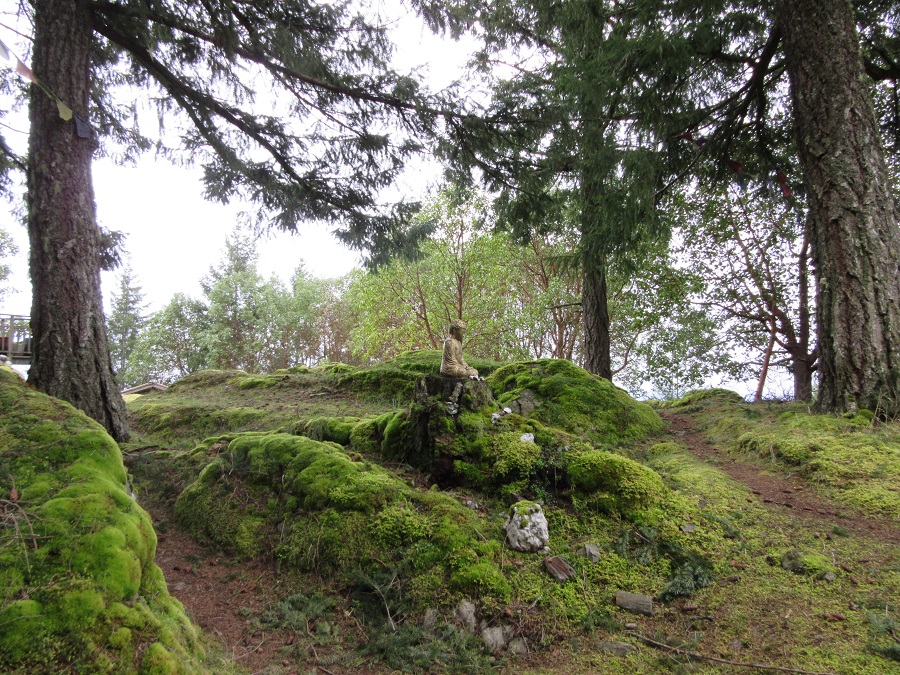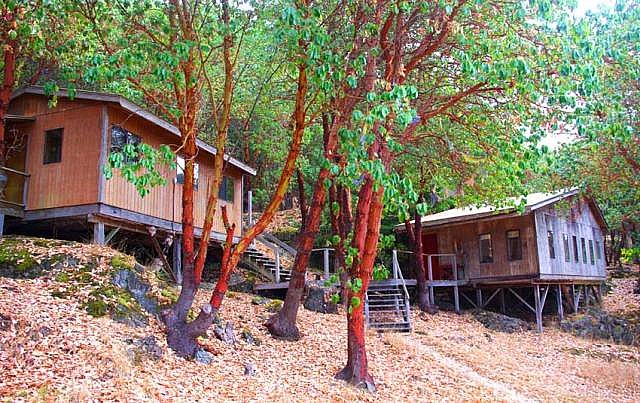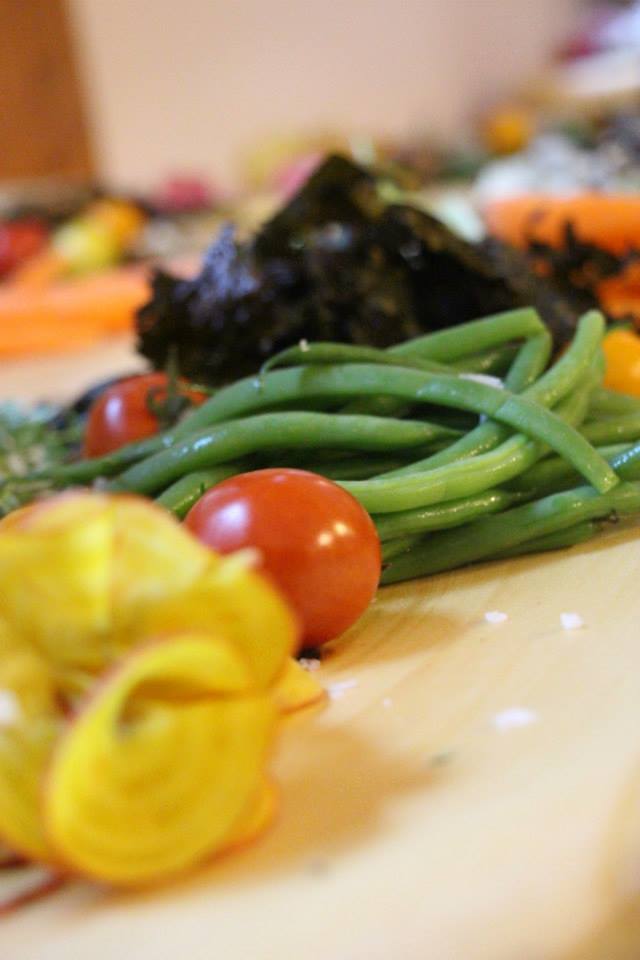 Chef Haidee Hart from Stowel Lake Farm will nourish us with 3 delicious, mostly organic, farm-fresh meals per day.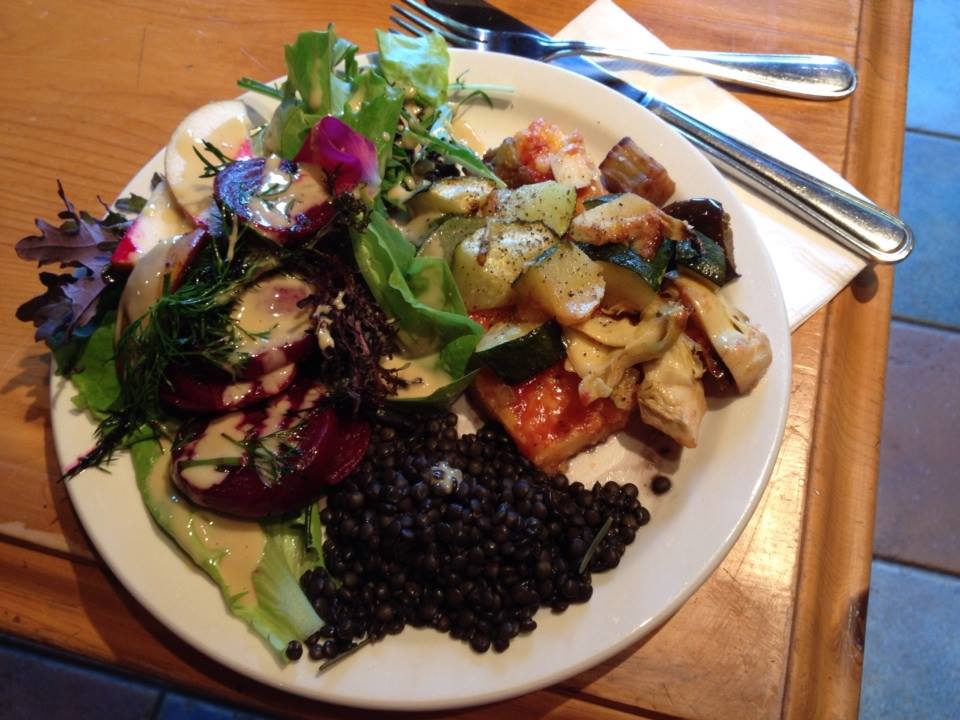 Cost and Registration
2019 BC Art of Mentoring Registration is Opening Soon! EARLYBIRD Adult Discount until June 1st!


In 2018, all adult and youth programs were full, so register early to assure your place!
Costs include all registration, tuition and program fees, facility use, camping, tea and snack bar, and 3 delicious, organic, farm-fresh catered meals per day.
The Art of Mentoring is a community-building offering and a labour of love, not a money-making venture. These prices reflect the very minimum costs for running this big event. Hundreds of volunteer hours make this possible. Still, there are families who would very much like to attend, who are not able to afford the cost.
If you are financially able, we invite you to consider paying full cost for each adult (rather than the earlybird or spouse discount), and/or to consider adding one or more $100 Scholarship donations to your registration order. 100% of these funds will go to supporting lower income families to attend. Thanks for considering this!
If you are a First Nations individual or family, we would like to support you to attend if possible. Please contact ingrid@wisdomoftheearth.ca
Clean, rustic cabins with ONE single bed (includes sheet and pillow, bring your own blanket or sleeping bag) are available at additional cost; see below and right.
All prices are in Canadian dollars. 5% GST will be added at check-out.
EARLYBIRD Adult Participant  $795 (before or by June 1st)
Regular Adult Participant  $895 (after May 15)
Spouse or Adult Partner in SAME household (Requires Earlybird or Regular Adult Participant registration as well) $755
Deer and Fawn (Adult and Child Age 0-3 participating in the Deer & Fawn program) $695
Teen (Age 13-17) Participant $695
Youth (Age 7-12) Participant $585
Child (Age 4-6) Participant $485
Cabins are small and simple and include ONE single bed with sheet and pillow (bring your own blanket or sleeping bag), with a view window. You are welcome to add your own sleeping pad and bedding etc if you wish to have more than one person in a cabin. Max 2 adults. Limited number of cabins available.
$210 (small) or $245 (larger) for the week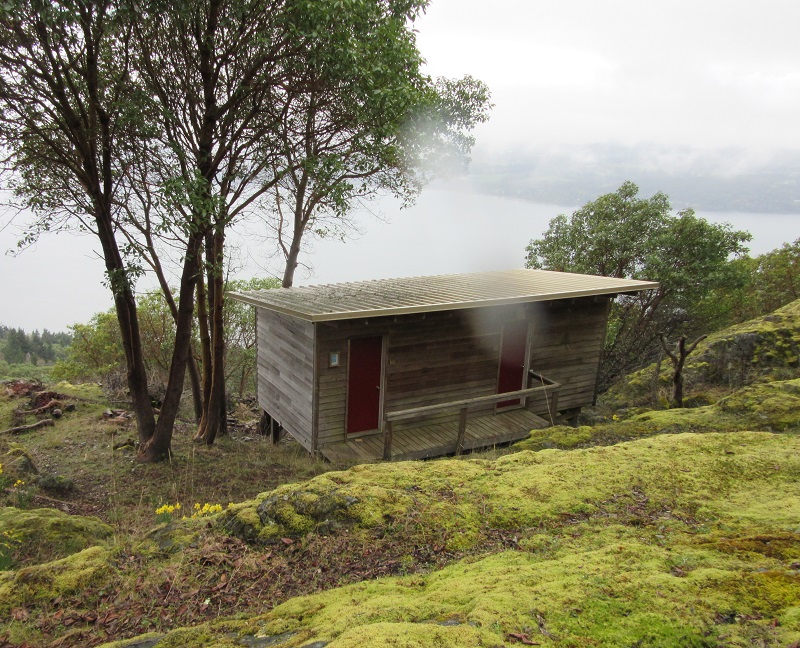 "Duplex" Cabins have ONE SINGLE BED (only) with ONE mattress, sheet and pillow. Bring your own sleeping bag. You may add your own additional bedding on the floor. Fits 1 or 2 adults plus 1 child (cosy). $210 additional cost.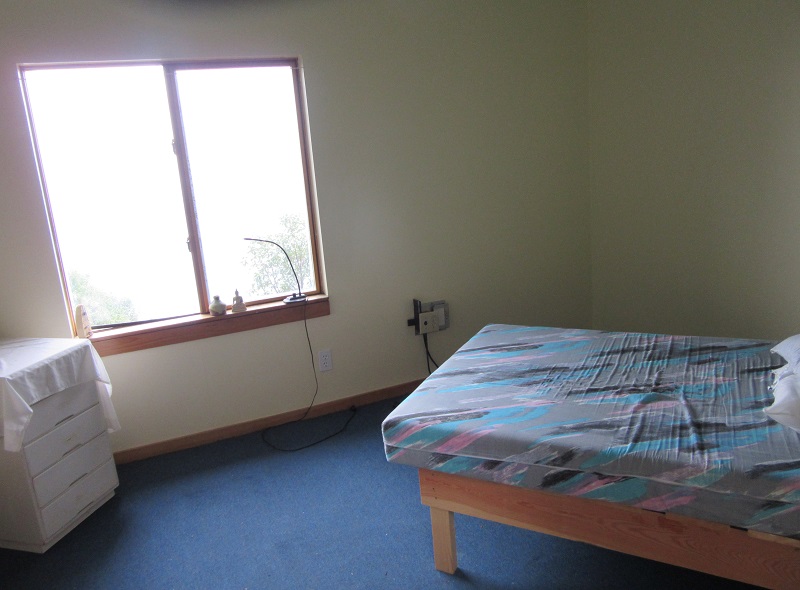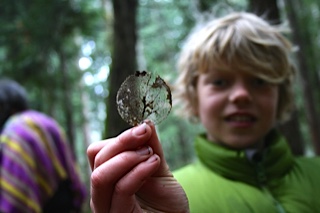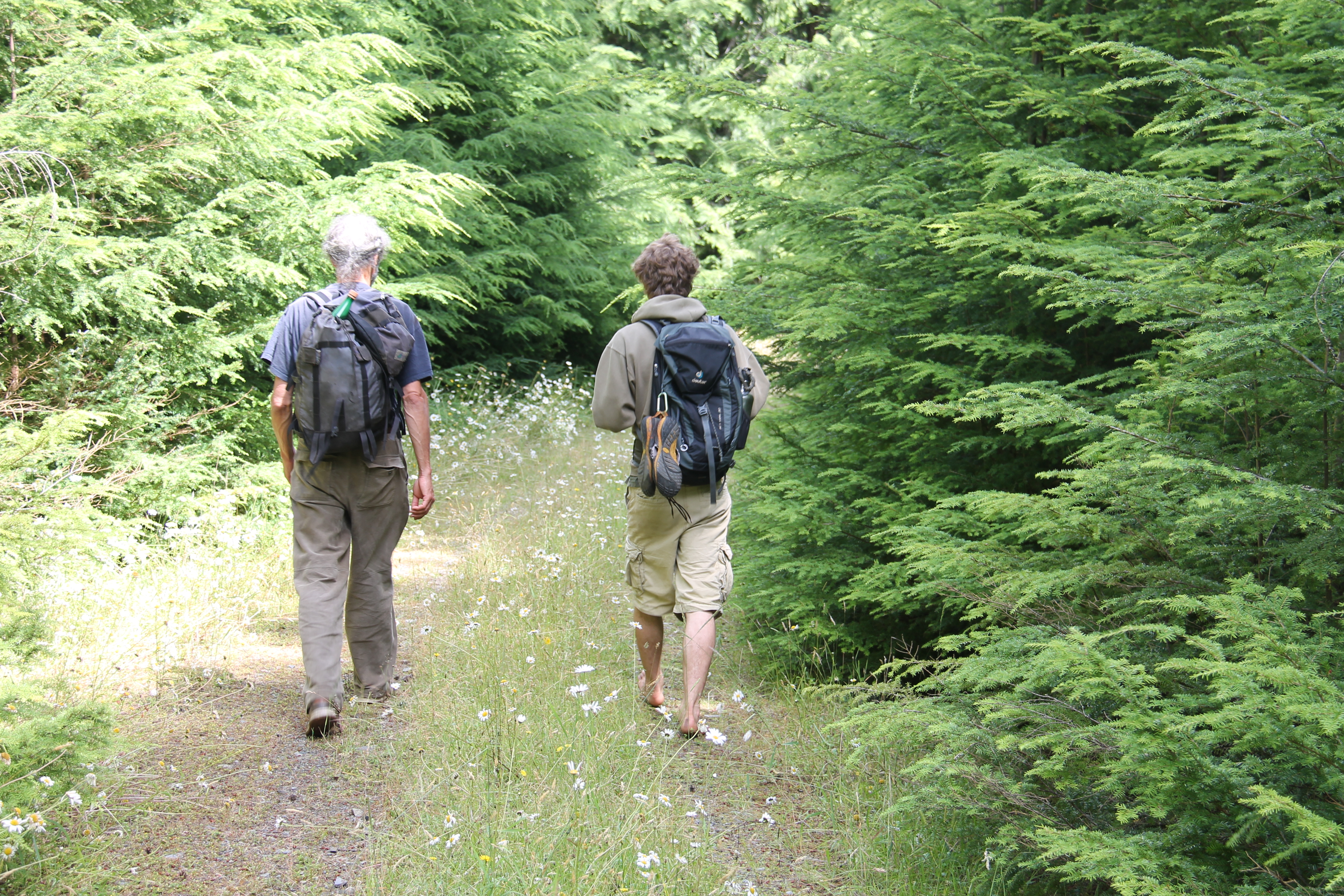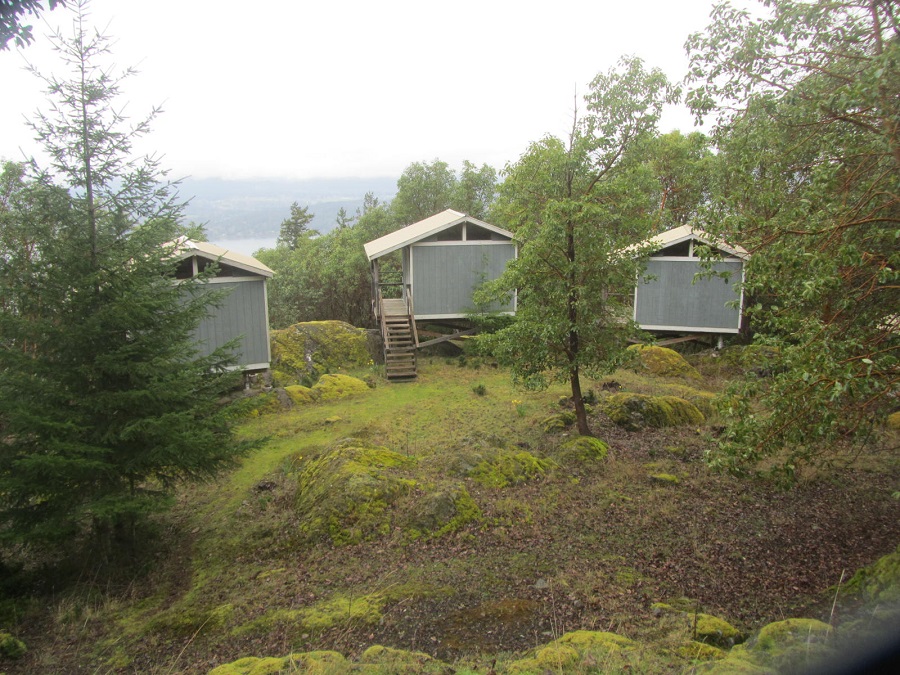 Freestanding Cabins have ONE SINGLE BED (only) with mattress, sheet and pillow. Bring your own sleeping bag. You may add your own additional bedding on the floor. Fits 1 or 2 adults plus 1-2 young children maximum. $245 additional cost.