MENTORING
Personal mentoring to deepen connections and activate your gift
STAY CONNECTED  Join Our Mailing List
Personal One-on-one Mentoring with Ingrid Bauer or Jean-Claude Catry
Personal one-on-one sessions with Ingrid or Jean-Claude may be for you if one or more of the following resonate:
You are ready for individual mentoring in deep nature connection
You are willing to commit time and resources to your personal growth
You are looking for support for inner tracking, discovering and expressing your gifts and purpose
You long for deeper connection and understanding on your parenting or relationship journey
You are yearning to be held in deep empathy or for grief tending
You want support for connected leadership and facilitation
You seek guidance for community building or setting up your own nature-based programs in your area
You want to benefit from what we offer and live too far away to attend in person
What you can expect:
Individual mentoring can take place in person (indoors or outdoors), over the phone or by Skype, depending on the situation. We may schedule an initial call for connection, and to see if the relationship is a good mutual fit. Sessions may include deep listening, sharing stories, mentoring questions, role-modeling, connective practices, ceremony, "homework" and more. While we occasionally accept one-time calls, particularly for consultation-type sessions, we see mentoring as a longer term commitment and usually ask for a minimum number of sessions. Arrangements for personal sessions are made on an individual basis in conversation with Ingrid or Jean-Claude, and if openings are available.
Contact: mentoring@wisdomoftheearth.ca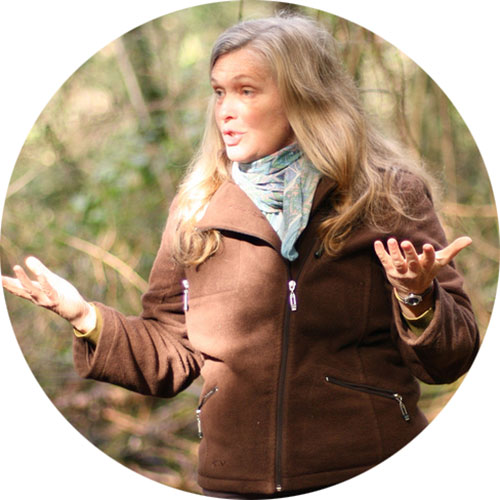 Ingrid Bauer
Personal Support for: Connected Parenting (from conception to adult children); Self-connection and Inner Tracking; Relationships; Deep Empathy, Healing, and Grief Tending; Nonviolent Communication; Community Building; Facilitation and Leadership; Creating Nature Programs/schools
"I cannot even begin to describe in words the value I received from working with Ingrid.  Her warm, wise, non-judgmental way was such a safe container for me to lean in, learn, weep when I needed, reach deeper and grow.  Gently she taught me to become more closely connected with myself, my feelings and needs – and to lovingly guard my inner dialogue such that I could support myself in my own parenting in the best possible way.  I learned to look within to find the answers I needed, and to see that a child's behavior is always a key to look deeper into the relationship and that every situation is an opportunity for connection!  As I grew, my relationship with my child grew to be beautiful, trustful, loving and connected.  Today I see a child who is resilient, loving and emotionally secure – a true reflection of Ingrid's philosophy and now also mine. I recommend Ingrid from all of my heart to anyone who wants to develop a deeper relationship to their child – or even just to themselves." ~ Ragnhild Maatla Salomonsen
"I have worked with many trainers in this field and have yet to find someone else with Ingrid's depth of knowledge, care, compassion and joy in relating to families and children.  Her modeling of parenting and connecting with children is inspiring and brought our family to new levels of care and compassion.  I am still drawing on lessons learned over a year later.  I would absolutely recommend anything that Ingrid is involved in!" ~ Rhonda S.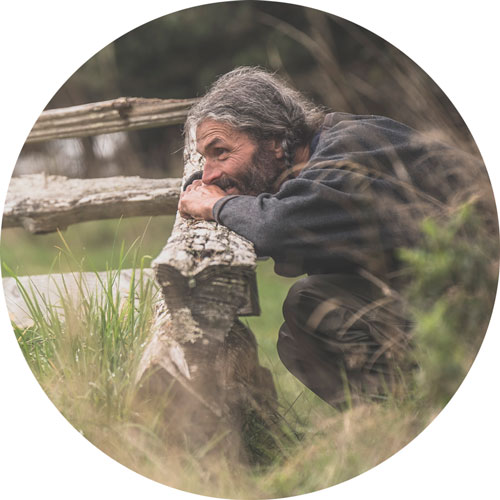 Jean-Claude Catry
Personal Support for: Deep Nature Connection; Catching your Story; Inner Tracking; Discovering your Gifts
"Through putting into practice the refreshing and encouraging methods that Jean-Claude facilitates, I experience a deepening of self confidence and personal understanding.  Because of his strong vision and experience, I feel I now have tools to work with that bring me closer to an individual sense of purpose while nurturing my connection to the world around me.  I've learned how through the healing process our wounds can transform into our greatest gifts to benefit others.  Jean-Claude mentors from a place of deep concern and vision."                                   ~ Matthew Accardo
"As soon as we started the path of renewal, I felt a deep knowing that this work I am setting out on is what my soul is yearning for. Jean-Claude's guidance and awareness helped me to open up, and to reveal a new depth of what I can learn about myself." ~ Dan Logan