We are presently accepting applications for our 9-month
NATURE CONNECTION MENTORING JOURNEY 2019
A Transformational Journey of Awareness
and Deep Connection
with Self, Community and Nature
Begins April 13th! CLICK HERE

to apply.
As we develop along the different life stages from infancy to elderhood, we benefit greatly from having certain experiences within the context of nature and a nature-connected culture to discover our gifts and purpose, and fulfill our human potential.

In the modern world, many of those experiences are either absent or don't respond to people's needs, leaving them with underlying, lasting feelings of neglect, anger, isolation, emptiness, bitterness, loneliness, and fear. This program offers a transformational nature-based approach that supports this developmental journey to full maturity, inner stillness and joy, and a sense of purpose and connection. 

During the 9 month Nature Connection Mentoring Journey, you will be guided to:
Develop a deeper relationship with Nature, Community and Self

Expand your senses, awareness and empathy to a whole new level

Experience belonging and community in the context of healthy regenerative culture

Learn practical earth-based ancient skills

Understand your life cycles and healthy maturation

Experience ceremony and initiatory rites of passage

Train in practices and gather tools that will significantly enhance your daily life

Encounter and implement a nature-based time-tested mentoring model developed by Jon Young and the 8 Shields Institute
The program is designed to develop enhanced sensory awareness and deep nature connection, under the guidance of experienced and caring mentors.
It offers various components including deep nature connection experiences and practices, skills, teaching and discussion, personal mentoring, games and play, music, ceremony, rites of passage, community building, cultural repair elements, and initiatory experiences.
The intention is to awaken and bring into balance within each of us the Attributes of Connection so we can mature fully and become more fulfilled and effective leaders in our lives and in our community.
The Attributes of Connection are:
Quiet Mind and Inner Peace
Inner Happiness (Happiness of a Child)
Vitality of Body and Mind
Deep Listening and Commitment to Paying it Forward
Caring and Empathy (for Nature and People)
Fully Activated Gifts and Being Truly Helpful
Full Aliveness and Deep Gratitude
Love and Forgiveness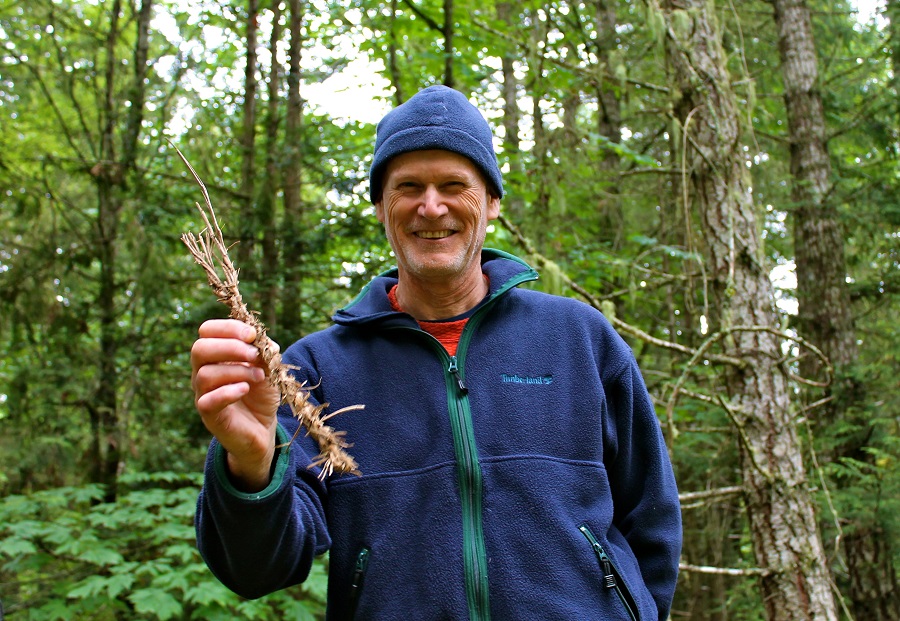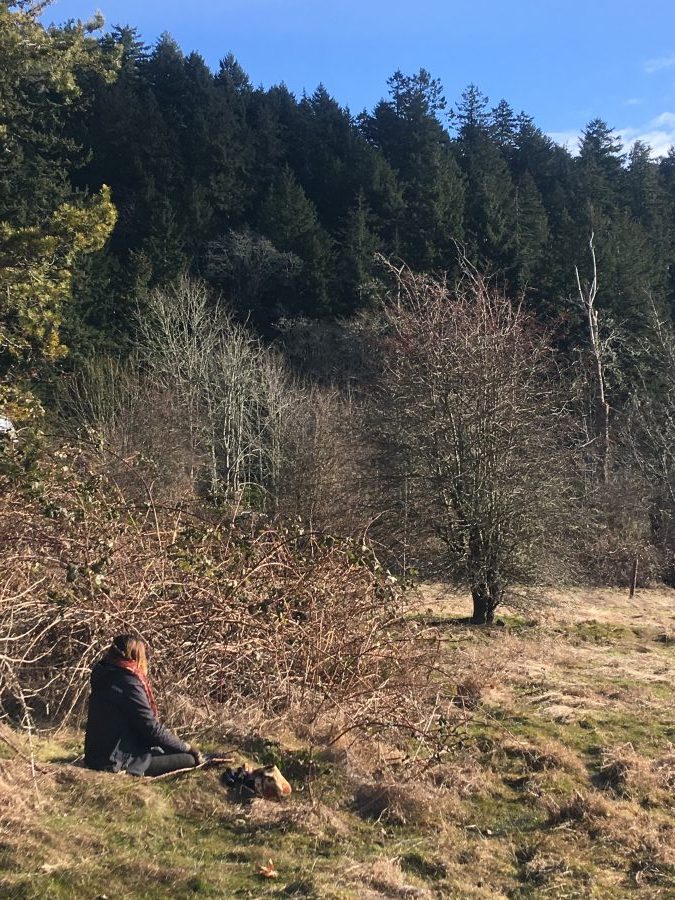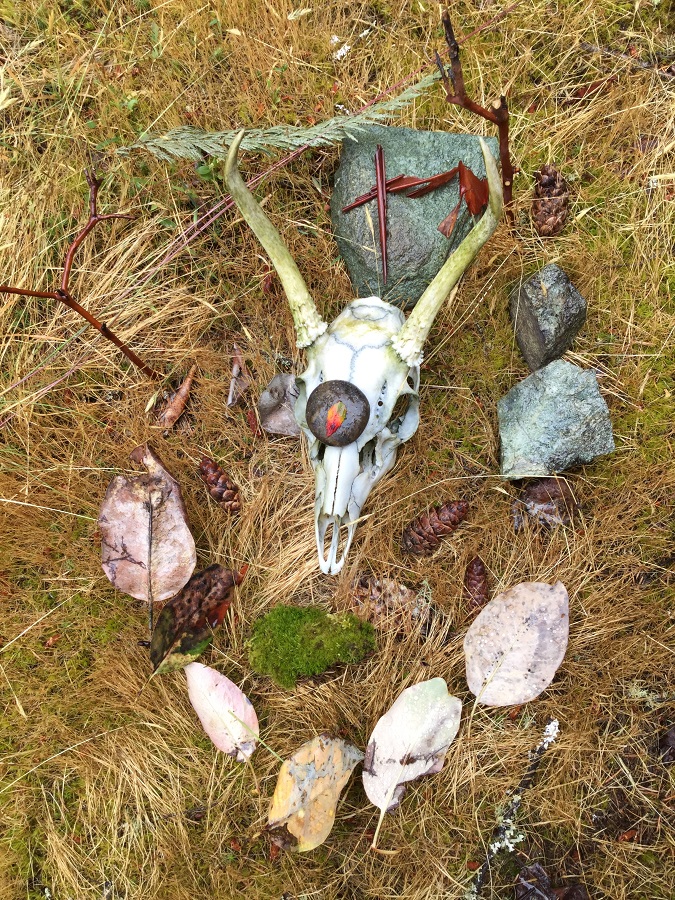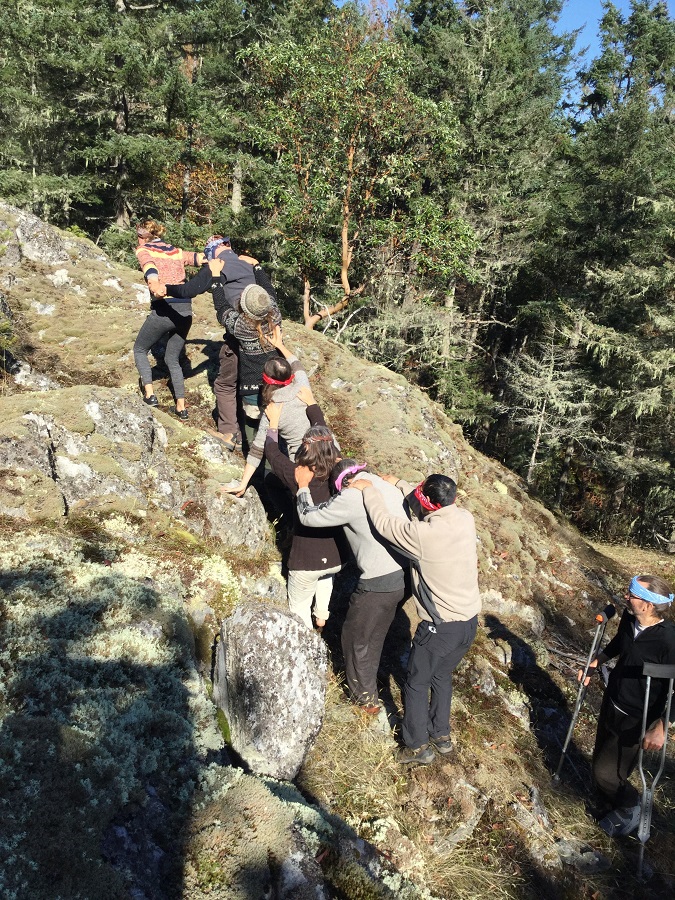 "The NCMJ was a transformational experience for me.  Learning to embody the attributes of connection over a year, under the guidance and loving support of Jean-Claude and Ingrid, brought me to a deeper level in my journey toward nature connection and a fuller life.  I'd highly recommend this course to individuals looking to deepen their own personal nature connection journey and anyone interested in helping connect others to nature and community."
~ Michi Main
"The NCM Journey was a great introduction to the 8 shields, with the depth that's needed to have you asking for more.  This program helped me to see that my head and heart were NOT in alignment, and it has given me the support and awareness I've needed to navigate that transition.  If you want to change your life, this program has the power to get you started!"  
~ Jamie Ferguson
ELEMENTS OF THE PROGRAM
1) 8 Monthly Workshops, Saturdays 9am-4pm, including one 24 Overnight Solo Rite of Passage.
Each outdoor workshop will have a different flavor and approach, as we deeply explore and embody one direction.

Each month, we will focus on re-experiencing the missing or incomplete elements at each stage of development for one particular direction (which also corresponds to that time of year), developing deeper awareness and connection, healing the grief from not having been supported in our journey, and creating a regenerative culture. Half of the wheel is deep nature connection and awareness; the other half is people connection, community and ceremony.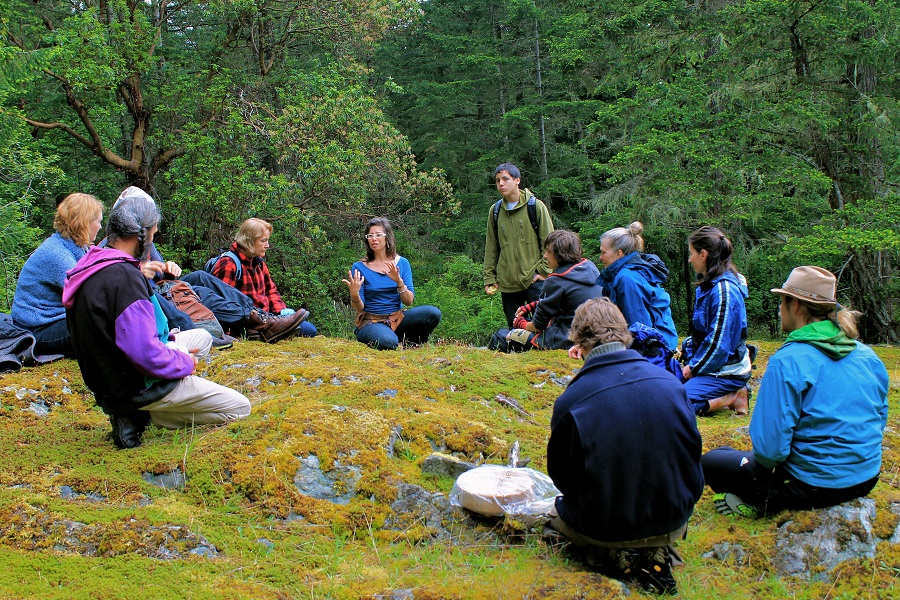 EAST: April 13, 2019
SOUTHEAST: May 11, 2019
SOUTH: June 1, 2019
SOUTHWEST: June 22-23, 2019 Overnight Solo Survival
ART OF MENTORING Gathering August 12-18, 2019 (see below)
WEST: September TBA, 2019
NORTHWEST: October  TBA, 2019
NORTH: November  TBA, 2019
NORTHEAST: December  TBA, 2019
Dates may be subject to change due to unforeseen circumstances.
2) ART OF MENTORING on Salt Spring Island,
August 12-18, 2019
We are thrilled to announce that we are now an official international Art of Mentoring community! The Art of Mentoring, designed by Jon Young and the 8 Shields Institute, is a dynamic week-long village experience, which includes highly experiential programs for all ages, that are artfully woven together to create cultural basket of connection to self, others and nature. This transformative workshop provides knowledge, tools and practices designed to enrich relationships and allow participants to create a powerful culture of nature connection in all aspects of their life and community.
We strongly encourage everyone in the NCMJ course to clear their schedule to take part in the Art of Mentoring—it is truly a powerful inspiring experience that will accelerate and help deeply integrate the learning and connection we will be sharing during our 9 months together.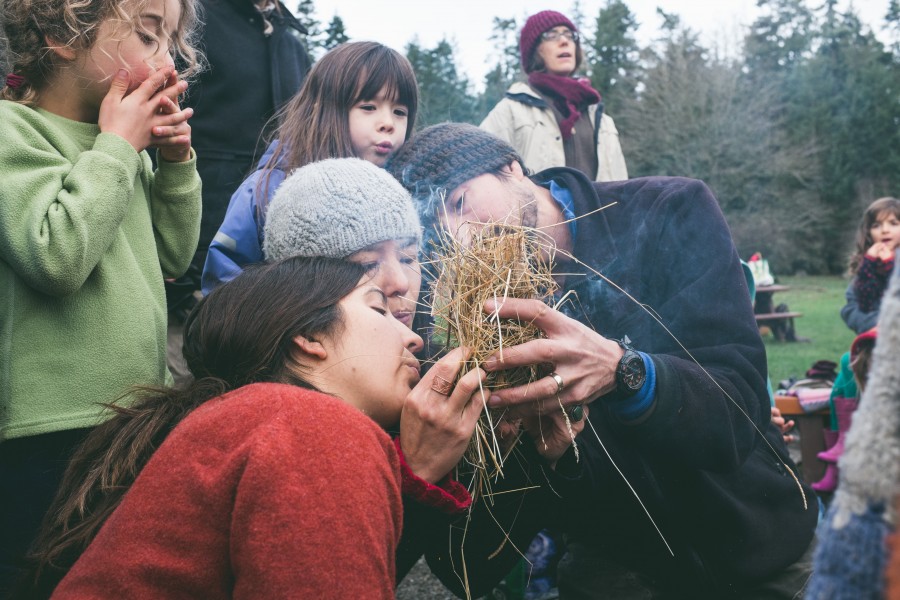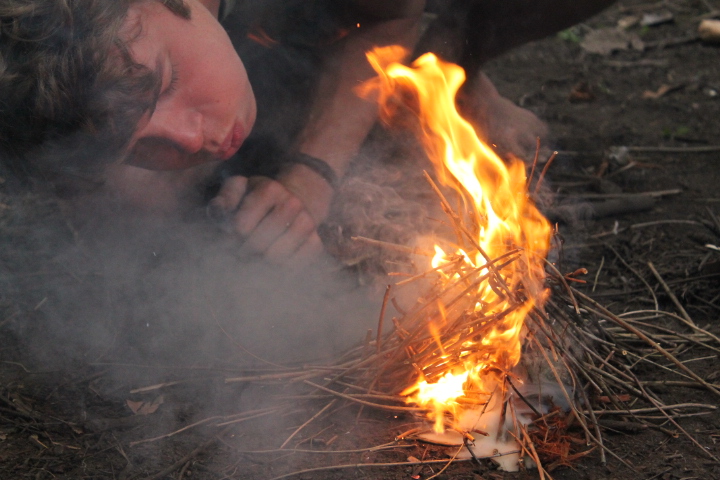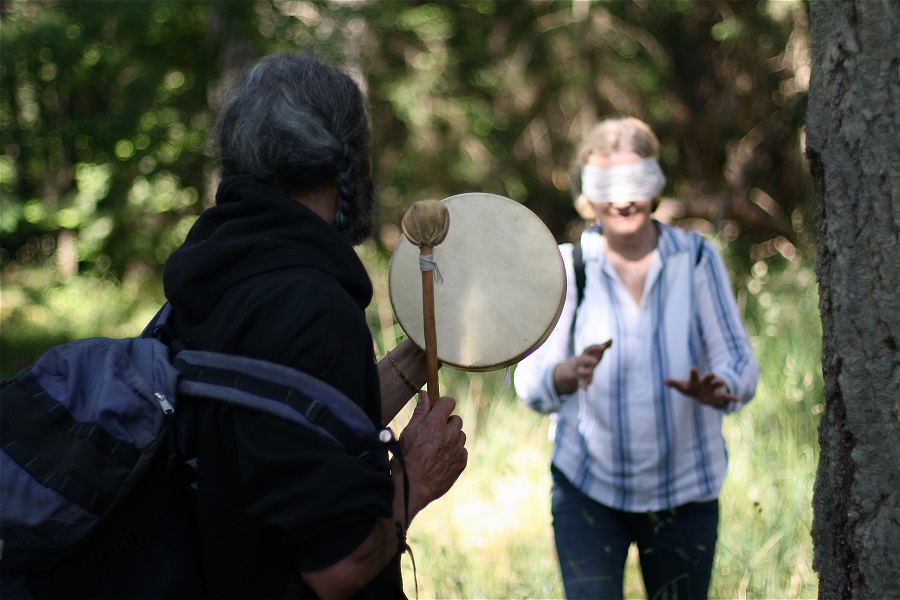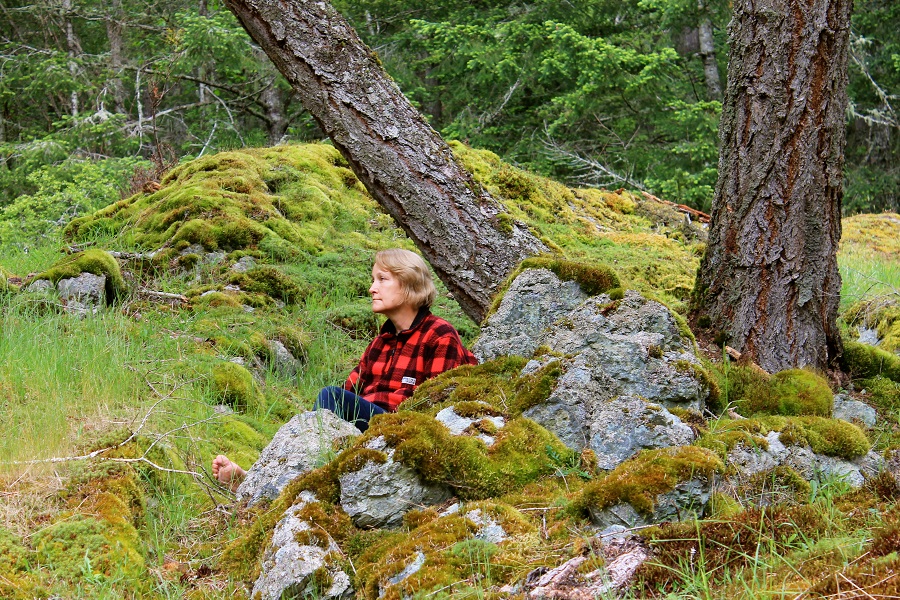 3) 

Daily Practices and Rituals
Every month, you will be given nature connection practices that correspond to the particular direction for that month, to practice each day, if possible. These may take 20-30 minutes of focused time each day, or may be something that you are asked to pay attention to throughout the  day.
These practices are key to really integrating and benefiting fully from the learning of the monthly workshops—we ask that each participant consider this and make a commitment to taking the time to practice.
4) Written Materials and Resources
Every month, you will receive written materials to support your learning in the monthly workshop. We will also send out occasional meaningful choice readings, videos and/or audios that pertain to the direction we are working in, to enrich your understanding.
5) Monthly Mentoring Questions and Assignments
Every month, you will receive a few targeted mentoring questions related to the monthly direction. You can use these to contemplate throughout the month, or at a focused time, or to journal, or to share with your program buddy. We will provide opportunities at the monthly gatherings to share, as well.
You will also be given small but significant assignments each month. For example, one month you will be asked to find an anchor, an older person you know, to ground you and hear your stories. You will also be asked to create a small nature corner or simple altar in your home that you will add something to every month.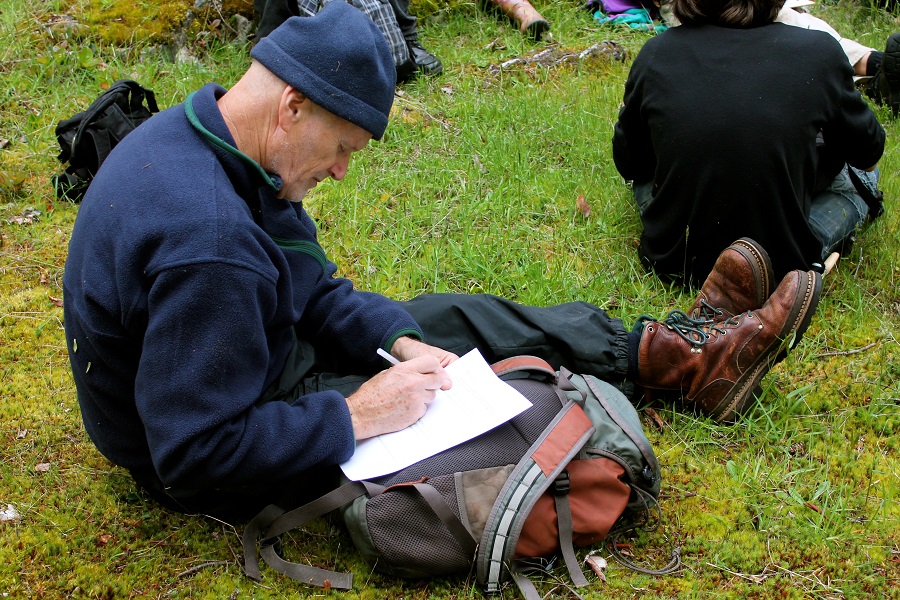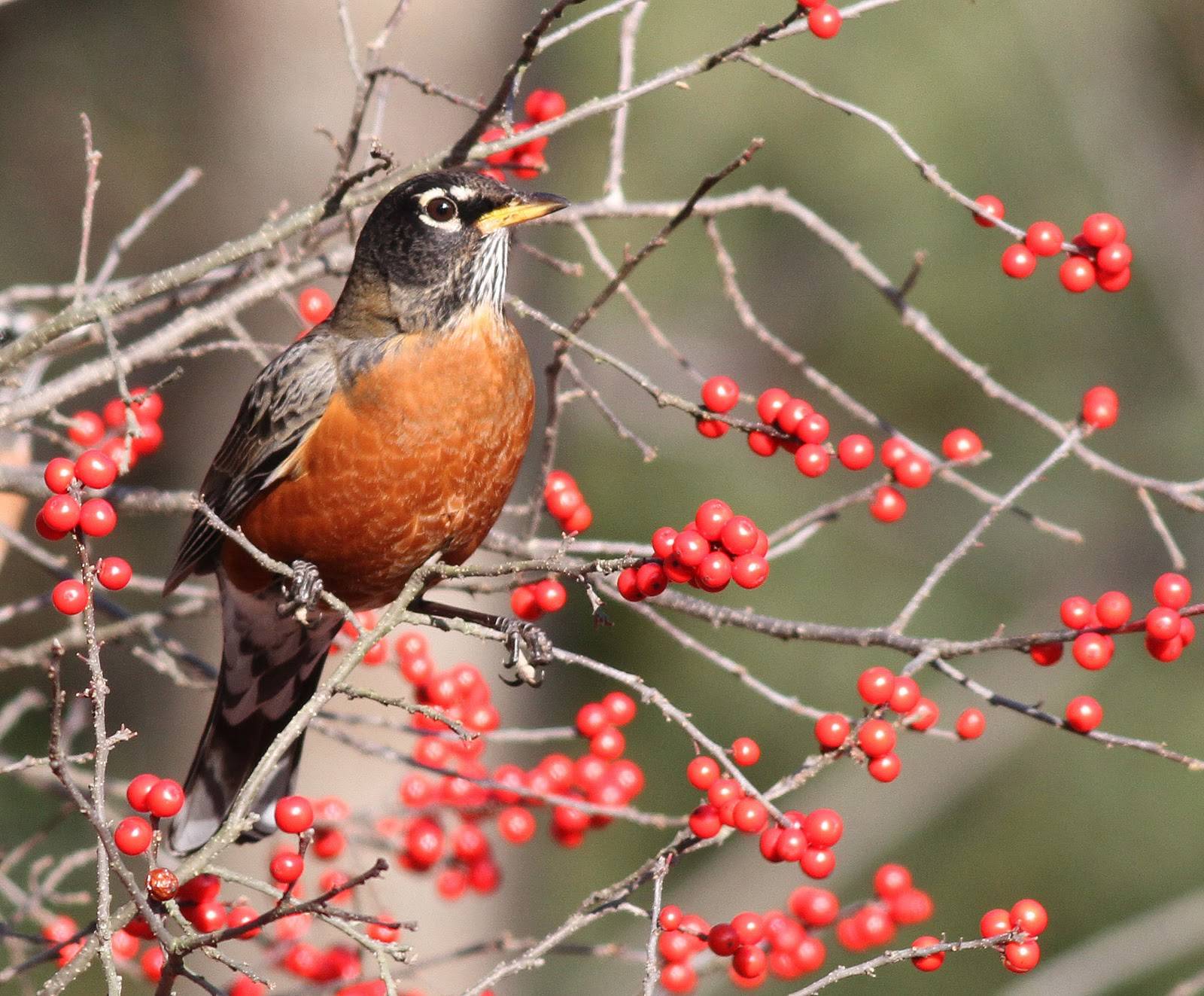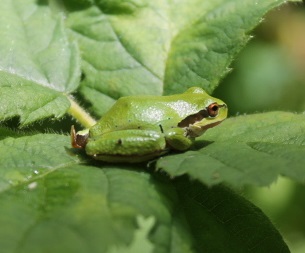 8) Buddy System
Each participant will be paired with a program buddy, for additional support and connection. We ask that you check in briefly with your buddy every week, if possible, to share stories and support each other.



COMMITMENT
It is our hope and request that program participants commit to participating as fully as possible in the monthly gatherings, the June overnight, the August Art of Mentoring (hopefully with your family), the daily practices, a couple of hours per month for reading or viewing resources, buddy check-ins (weekly is recommended, it need only be a few minutes), and personal mentoring. As with many things in life, the more you put in, the more you get out. Some "dirt time" is definitely required, and the quality of your intention goes a long way as well.
This journey is designed to stretch you and support your growth, and as such requires a commitment and investment from you towards that; as with all true growth, you will be challenged and at times drawn to avoidance or distraction. We ask you to commit to and prioritize this work and the accompanying connective practices. At the same time, we have designed it to fit into your day, and be doable in your full lives. We will be personally doing all the practices alongside you during the month.
INVESTMENT
The cost for the program is $1950, which covers all the workshops, solo overnight, materials and all the other program elements, including tuition, camping and all meals for the week-long Art of Mentoring (at a significant discount from the full cost!).
While we hope all participants can attend the Art of Mentoring, if you are unable to attend, deduct $500 from the cost of the program.
A DEPOSIT of $375 will hold your space. A monthly payment plan is possible and outlined on the application form.
LOCATION
The program will be based in various locations, in the south end of Salt Spring Island, BC.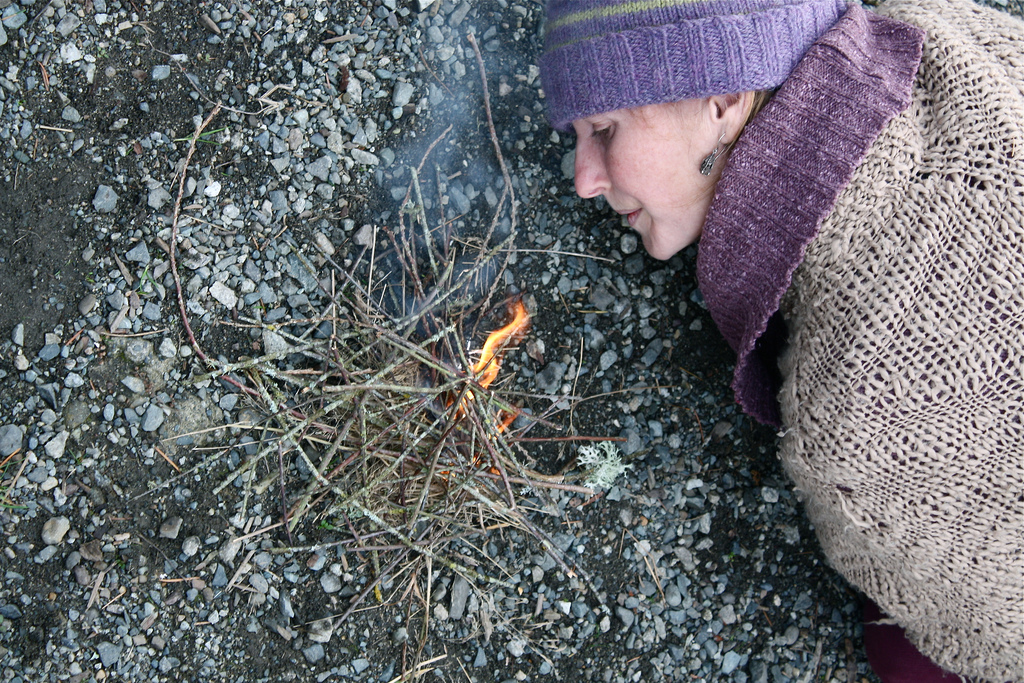 TO APPLY
Contact Ingrid at