ADULT PROGRAMS
Remembering and rekindling our essential nature
STAY CONNECTED  Join Our Mailing List
Adult

Programs
We offer a wide range of programs for adults, from day-long to year round. We always have new ideas in the works as well!
Click on links or boxes below to learn more. (Website is currently being updated. Sign up for the newsletter for most recent updates.)
CURRENT OR UPCOMING OFFERINGS:
NVC Parent Peer Leadership Program:


This year's program is FULL. Registration for Oct 2019-June 2020 will open soon
PAST OFFERINGS: 
(We include these to give you an idea of what we offer and because many of these repeat)

Join our mailing list (above) to get updates on new programs and workshops, or let us know if there is something you're interested in that you don't see here.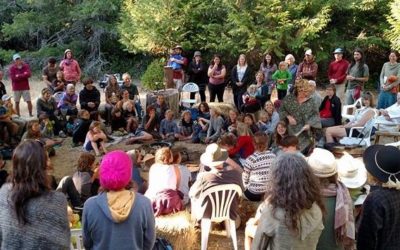 BC ART OF MENTORING 2019 A Deep Nature Connection Community Experience Monday August 12 to Sunday August 18, 2019 Salt Spring Island, BC                                  Join us for a dynamic, week-long community gathering with programs for youth, adults, and...
read more