YOUTH PROGRAMS
Nature immersion to nurture healthy development
STAY CONNECTED  Join Our Mailing List
Youth

Programs
We believe, a

nd

research has shown, that experience in nature is fundamental for the healthy development and well-being of all children. 
Our dynamic and popular youth programs weave together ancient survival skills, naturalist studies, games, music, storytelling,  intergenerational learning, adventures, imaginative play, community building, and stewardship of the land.

 
Our intention is to draw out each child's unique gifts, and support them in developing the Attributes of Nature Connection: gratitude, awareness, aliveness, health and vitality, loving commitment to self and others, empathy for all living beings, embodiment of personal gifts to the whole, love and forgiveness.
We offer WOLF Kids and Wild Child school year programs, Wild Teen Weekends, and Youth Camps.
Click on the boxes below to read more.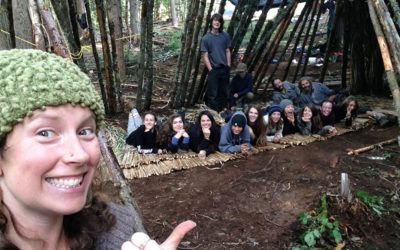 Wild Teens Program (8 Weekends) The Wild Teens Program is a deep nature connection and wilderness immersion program for teens who seek adventure, and want to develop skills and explore their own wildness,...