8-WEEK
WILDERNESS SKILLS PROGRAM
FOR ADULTS
8 Saturdays, each with a specific focus
October to December, 2016 Dates TBA
Explore the Wild outdoors to discover the Wild within! Discover what it means to be truly alive.

Connect deeply with the natural world and learn the ancient skills of your ancestors. Make friction fire and shelter, forage for wild foods and medicines, learn natural crafts, track animals and expand your awareness of place.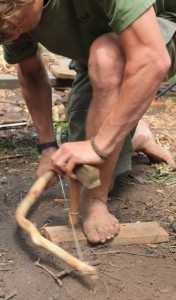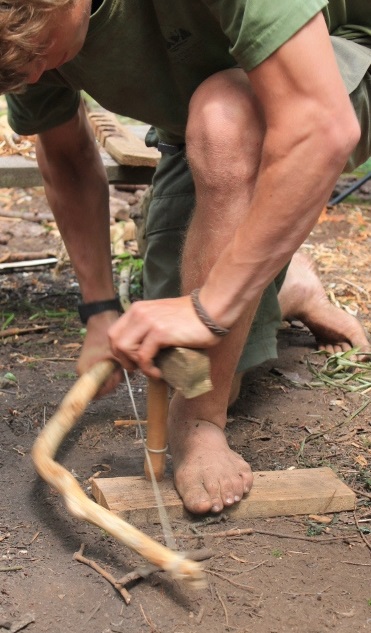 You will learn a wide range of wilderness survival and earth living skills, while expanding your self-awareness and building community, all within a rich cultural context of mentoring.
We will take a journey together, exploring these ancient skills in a deep and integrative way, becoming part of the natural world, while receiving the inherent wisdom that nature is waiting to share. Slow down, cultivate your relationship with the natural world, and give yourself one of the greatest gifts that will nurture you and your community for years to come.
8 Saturdays, 9am to 4pmm each with a specific focus
October through December, 2016 Dates TBA
Location: Salt Spring Island, BC

Day 1. Natural Awareness, Navigation, and Tracking: Core Routines for Survival and Nature Connection
Day 2. Shelter from the Storm: Learn how to build a shelter that will keep you warm and dry
Day 3. Keepers of the Light—Friction Fire: Carve a fire kit, learn the refined techniques of fire making and bow drill fire
Day 4. Wild Plants and Winter Medicines: Wild Edible and Medicinal Plants, and Wilderness First Aid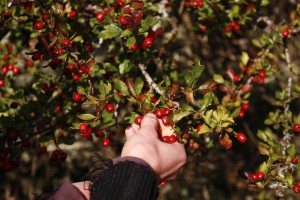 Day 5. Tree of Life: Basket Weaving with natural materials
Day 6. The Living Seashore: Explore the abundance of the sea. Harvest wild foods & seaweeds
Day 7. Honoring Life, Giving Death: Animal Processing Respectfully harvest and process an animal and learn how to use all parts including hide, bones, and sinew
Day 8. Tying the Bundle: Bringing it all together, integration, the Way of Council, and the Medicine of Community

COST:

EARLYBIRD by Oct 3: $595
After Oct 3: $650
Space is limited.
Older Teens welcome with prior permission.
Instructors: Jean-Claude Catry, Daniella Roze, and Alaina Hallett
A Collaboration of
Wisdom of the Earth Wilderness School
and
Thriving Roots Wilderness School
FOR MORE INFO or TO REGISTER: info@wisdomoftheearth.ca