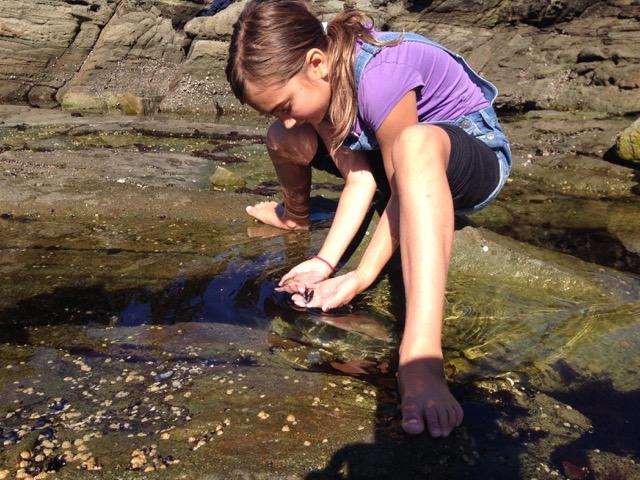 Exploring the Natural World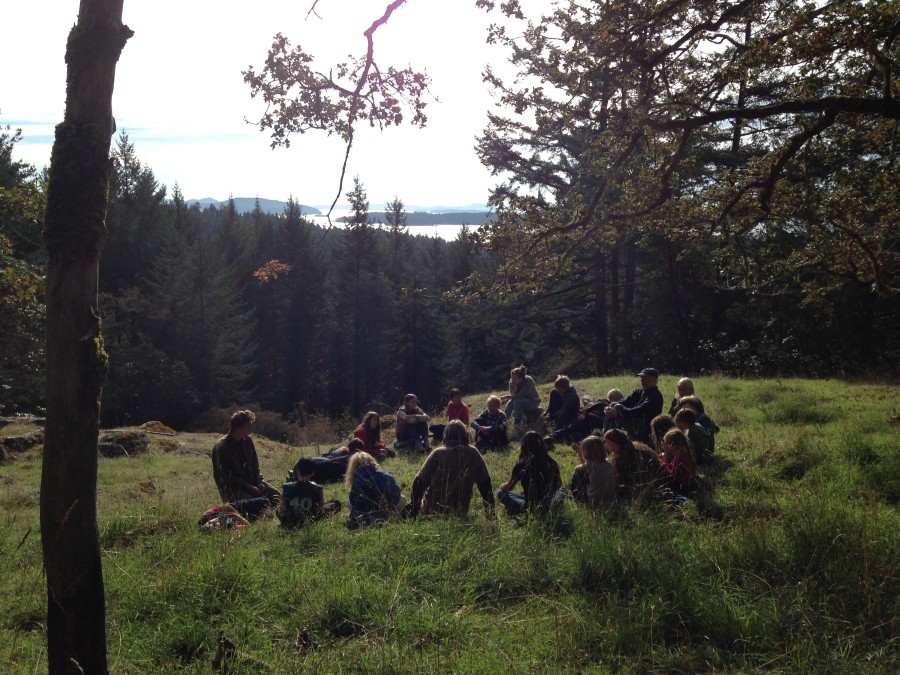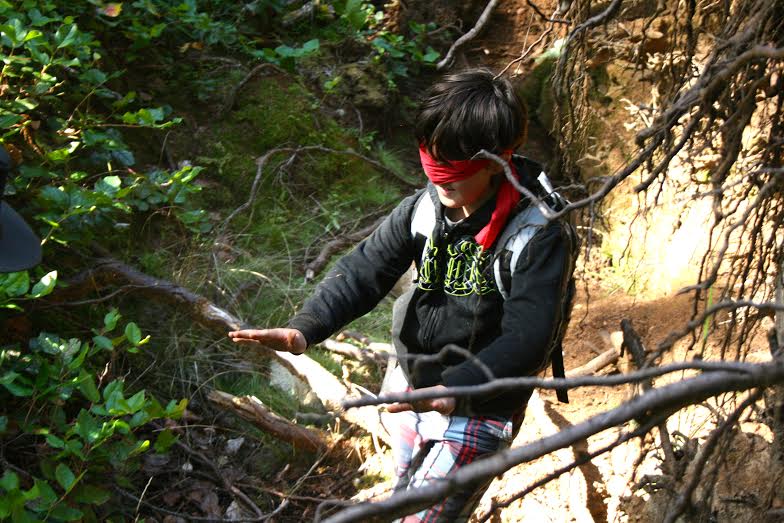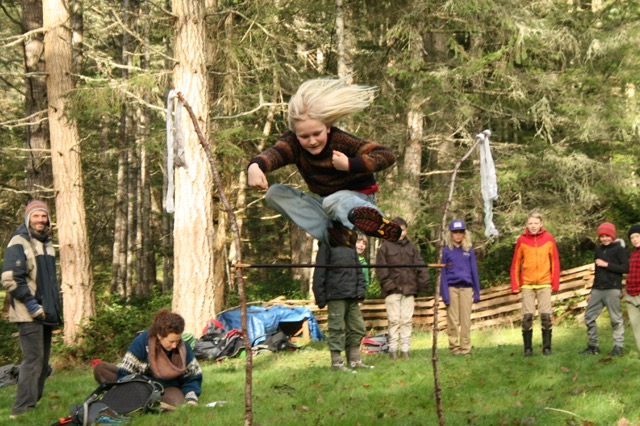 Physical Fitness and Games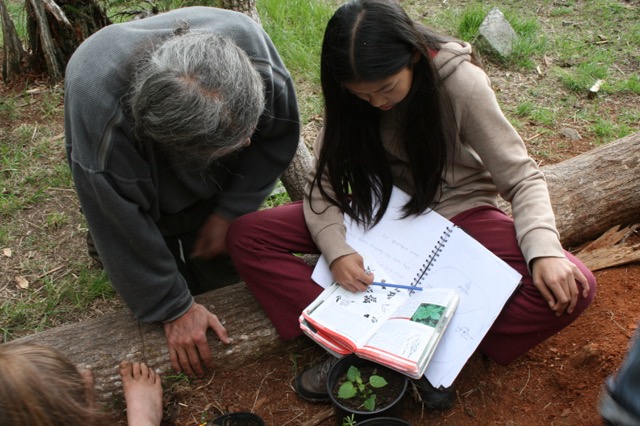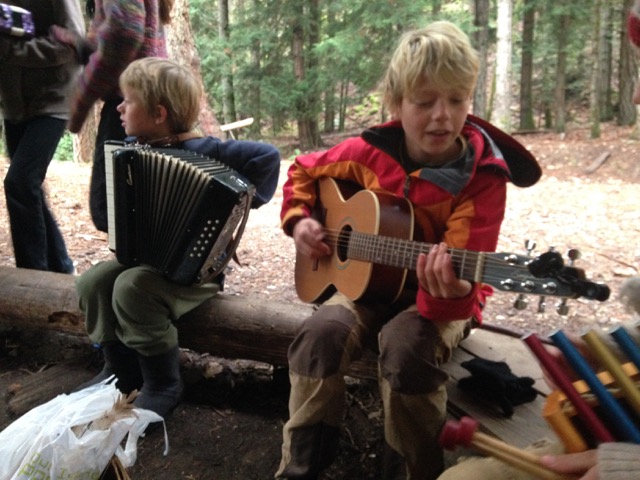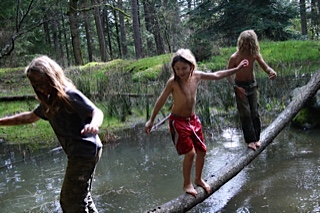 Courage, Vitality and Balance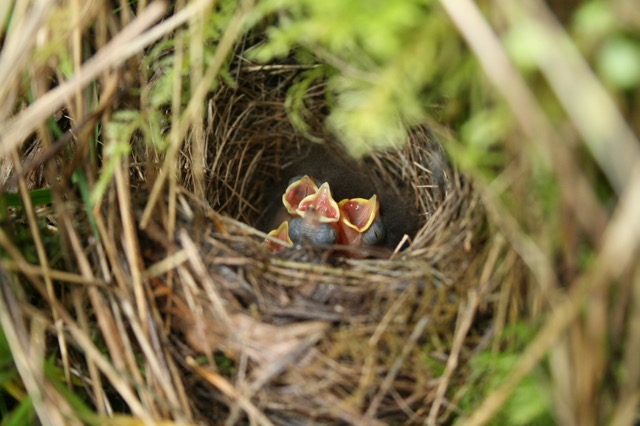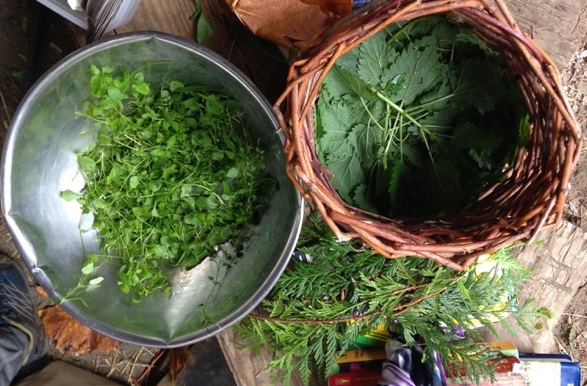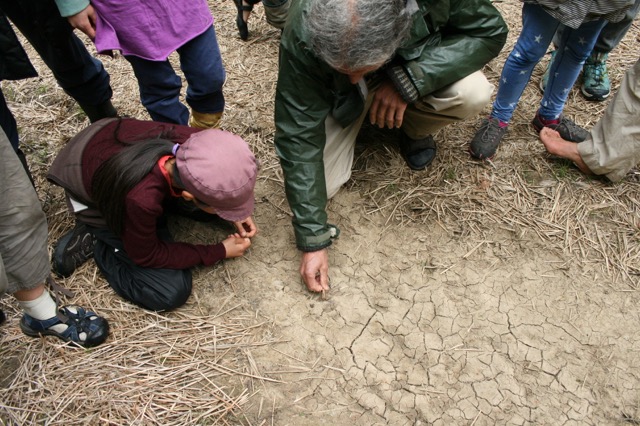 Tracking and Animal Studies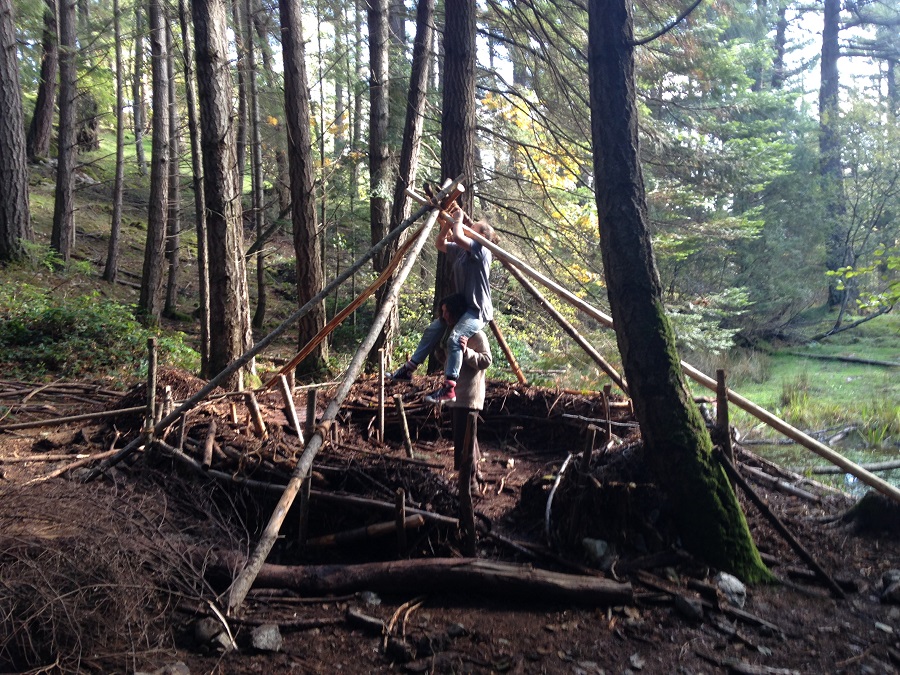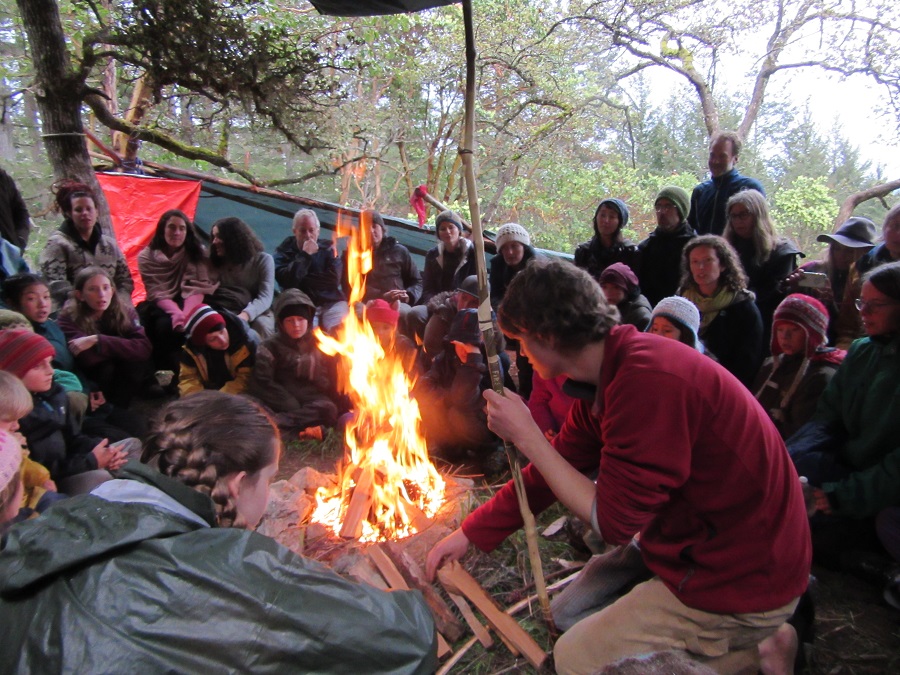 Rites of Passage and Ceremony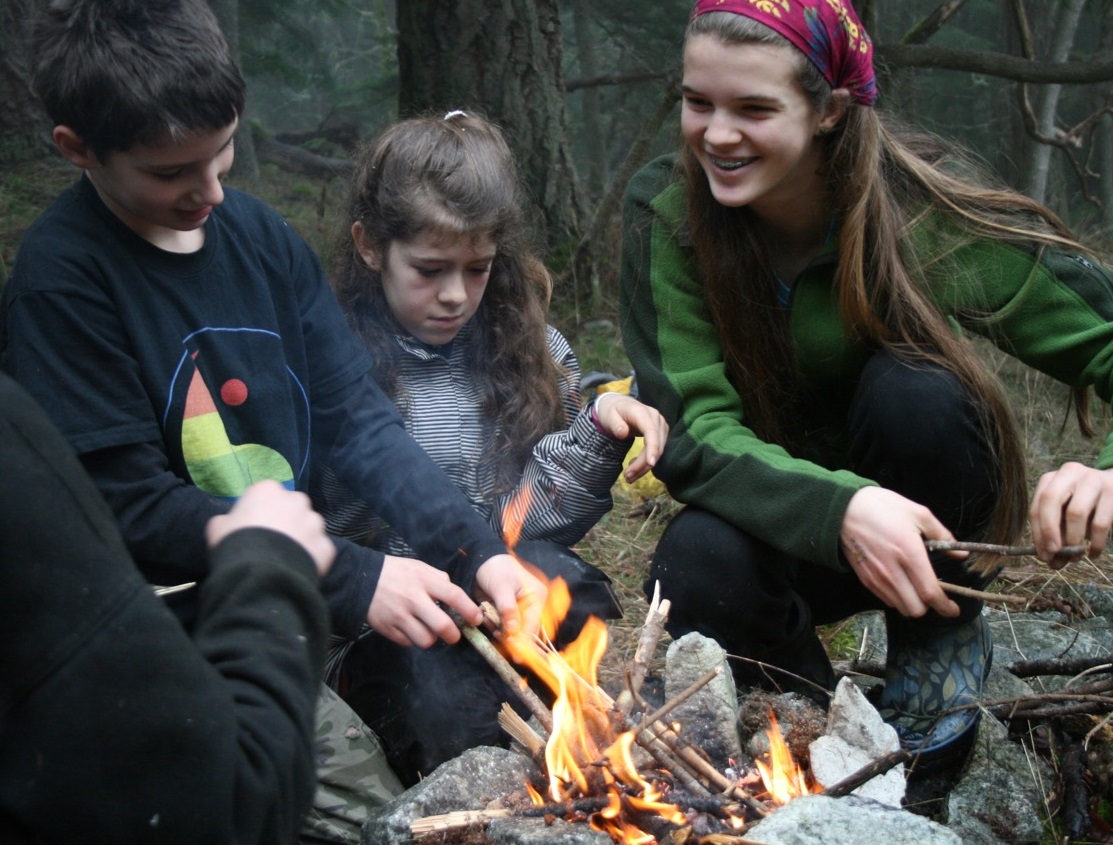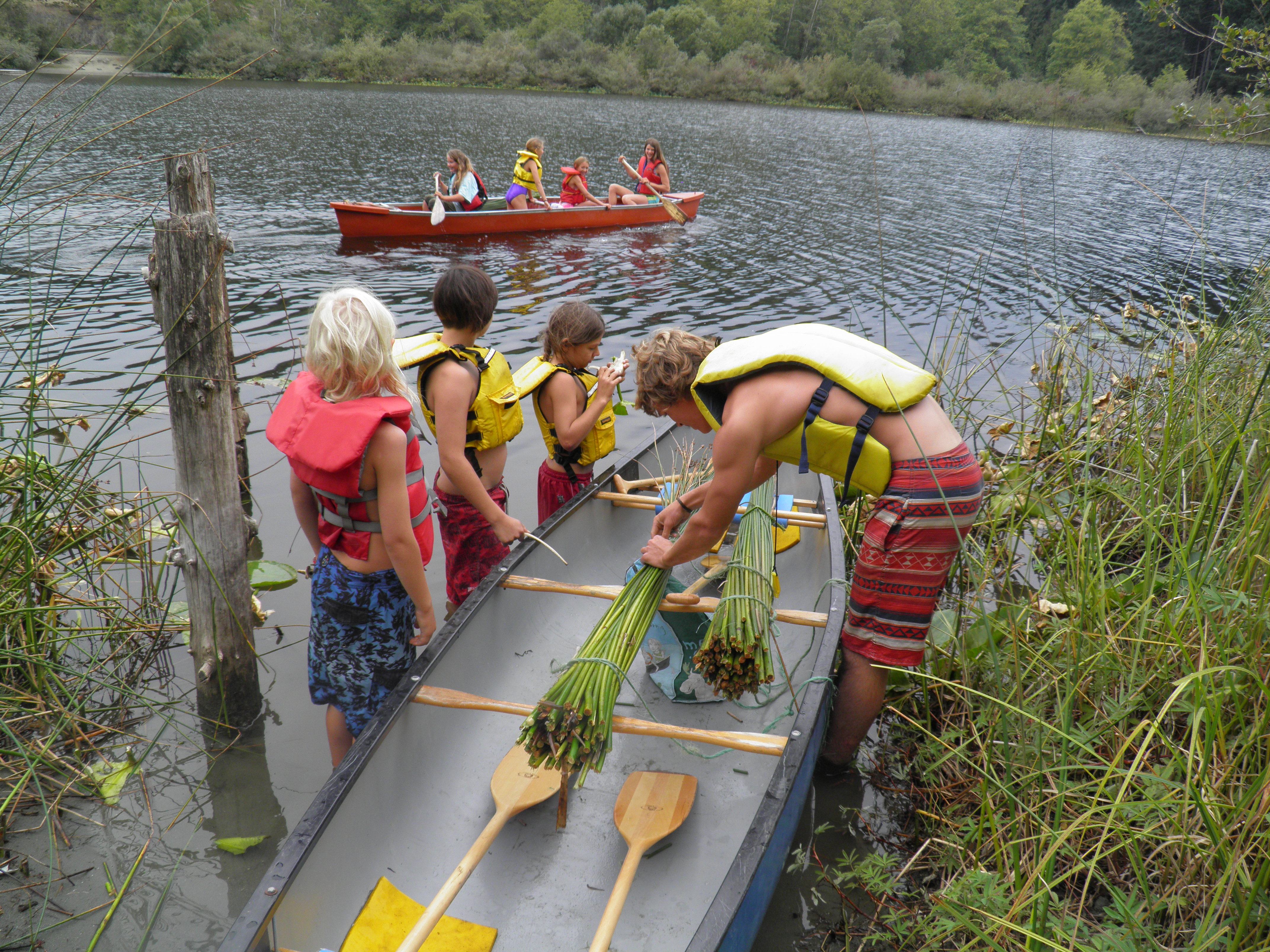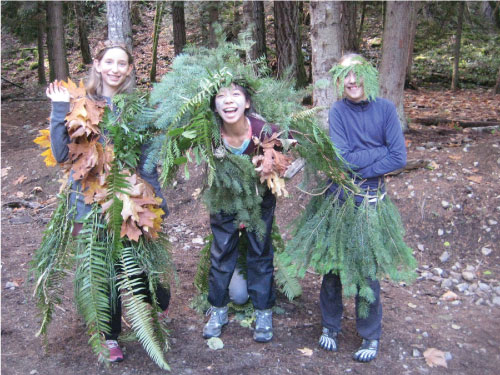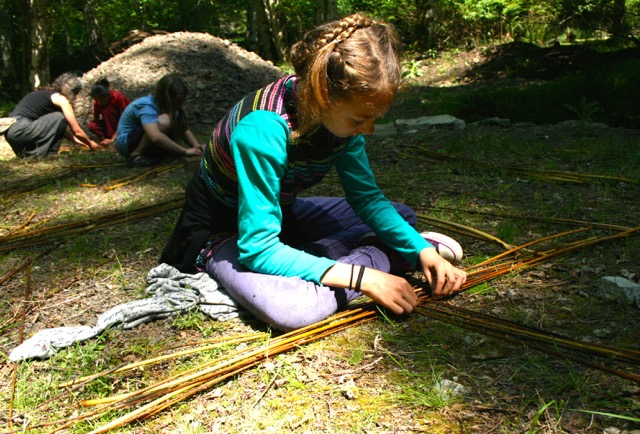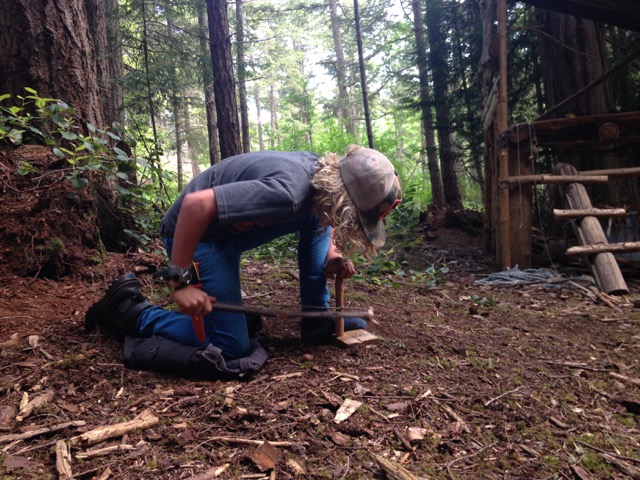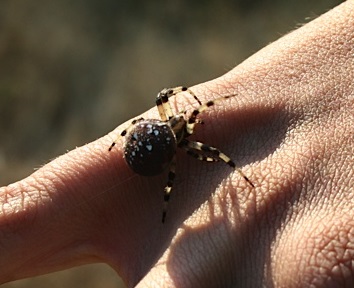 Close Connections with Nature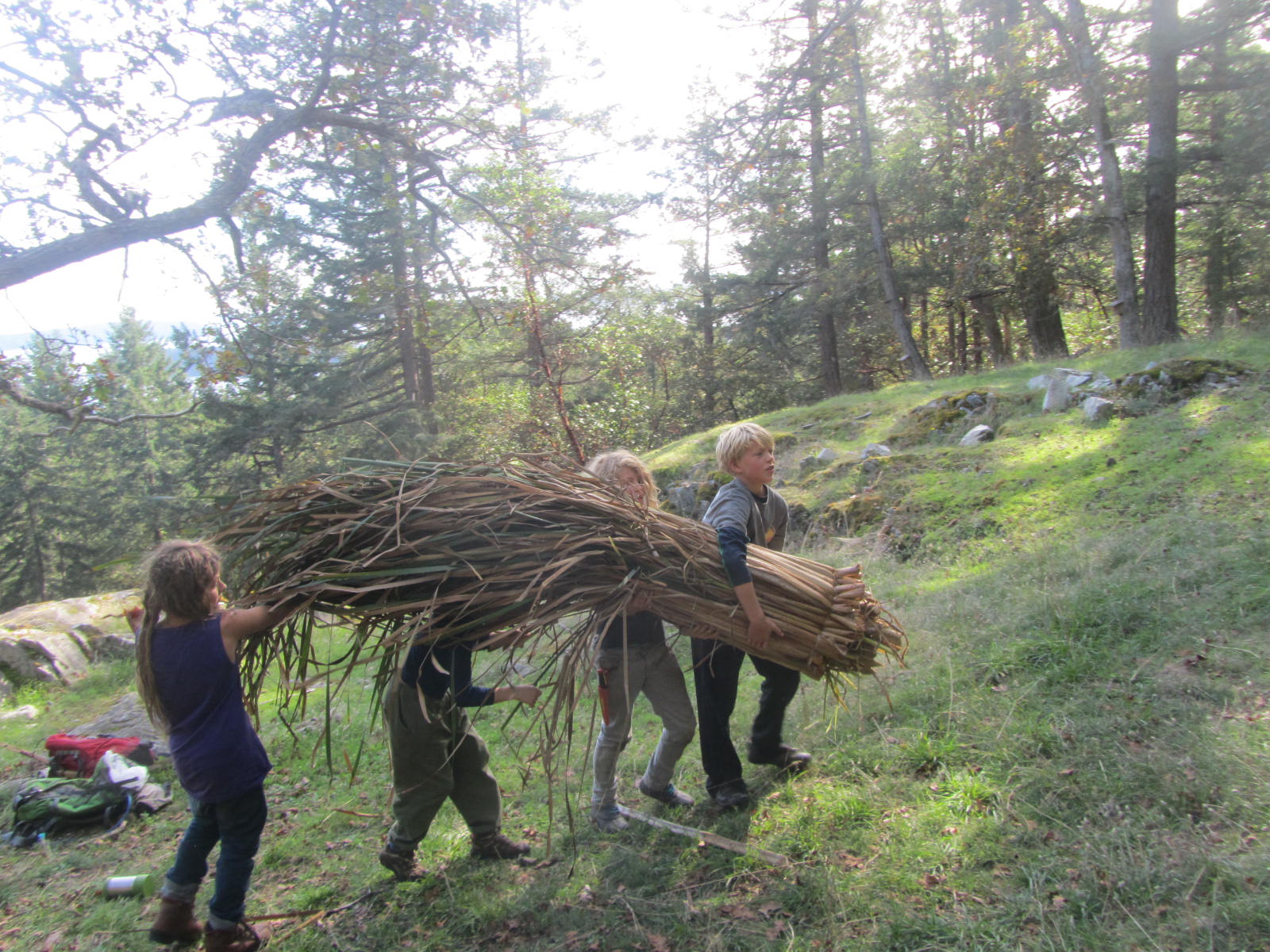 WOLF Kids Program



The WOLF Program

is a Deep Nature Connection immersion program for children aged 8-14, based on Nature Awareness Mentoring, in the south end of Salt Spring Island. We are currently taking applications for Sept 2019. Please email info@wisdomoftheearth.ca 
Our creative mentoring approach honours each child's unique gifts and passions, encourages self-sufficiency in learning, supports a sense of belonging in community, and awakens a deep kinship with nature. 
It supports youth to develop the heightened awareness, empathy, and skills

of an ancient earth-based tracker so they can navigate the challenges of the modern world with confidence, competence, and a strong connection to themselves, to others, and to this earth which sustains us.
"Kids that are educated outside in nature are healthier, happier, and better prepared for the 21st century. What impresses 
me about the WOLF Kids is that they are so excited about learning. They are curious, and they are so alive. What parent wouldn't want that for their children? Kids have been educated in the natural world for millennia. It's only been in the last 200 years that we have stuck them in airless classrooms with no natural stimulus.This was a bad experiment, and it's time we got back to our human root. I wish I had gone to WOLF."
Briony Penn – Naturalist, Environmentalist, Author, Teacher, and Geographer
"I have watched many of the kids who have been part of Wolf Kids, and have been bowled over by the maturation of their abilities, and especially the growth in their self-esteem. These kids have taken on incredible challenges, both physical and educational, and have learned how almost limitless their abilities are when matched with determination, knowledge, and a healthy respect for nature. I wish I was still young enough to go to Wolf Kids myself."
Shylo Zylbergold – School Aid Services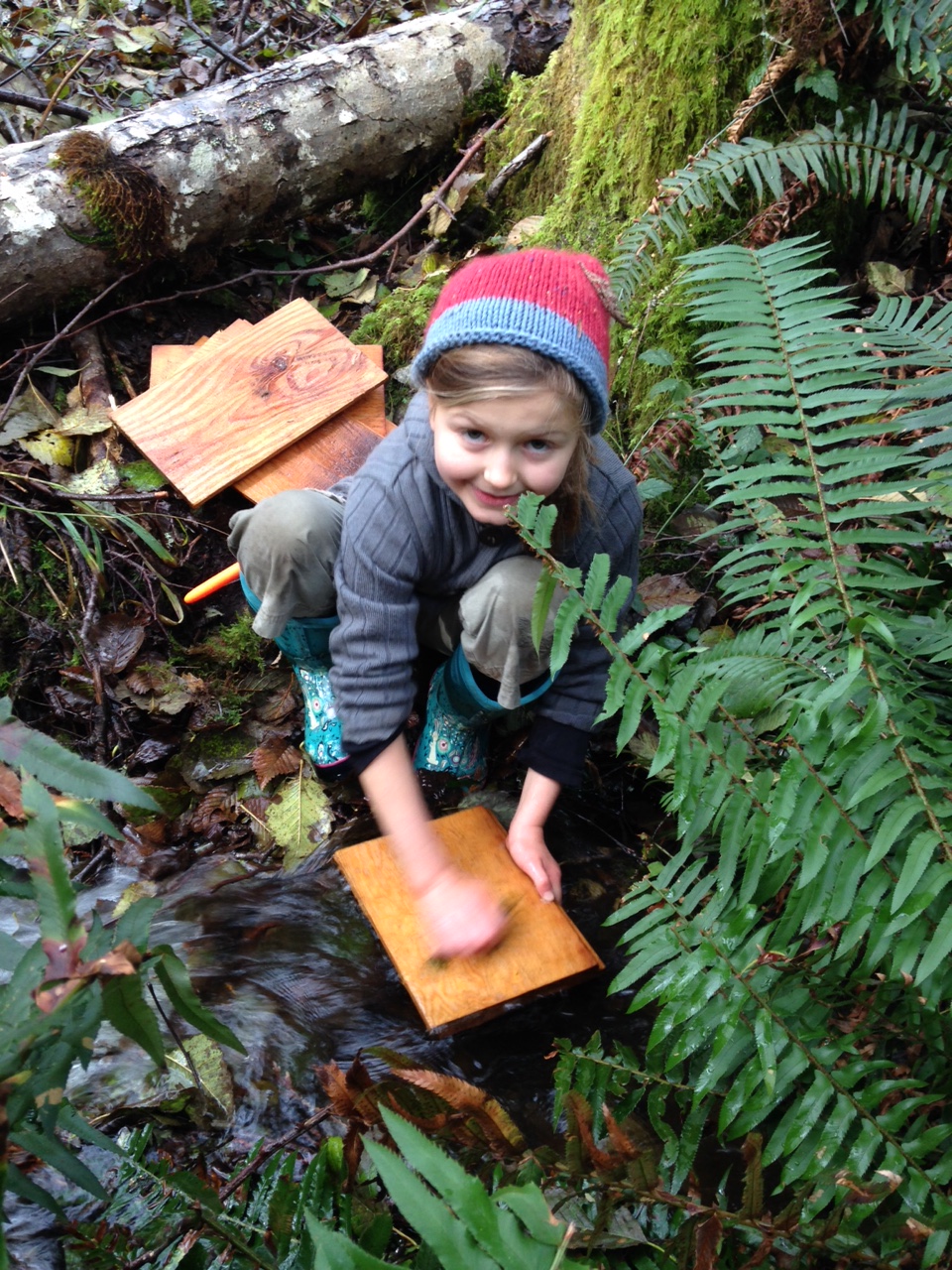 "Time in nature is not leisure time; it's an essential investment in our children's health." ― Richard Louv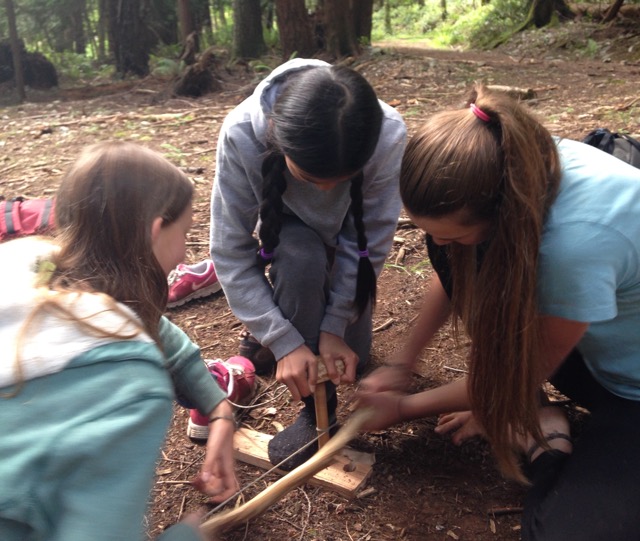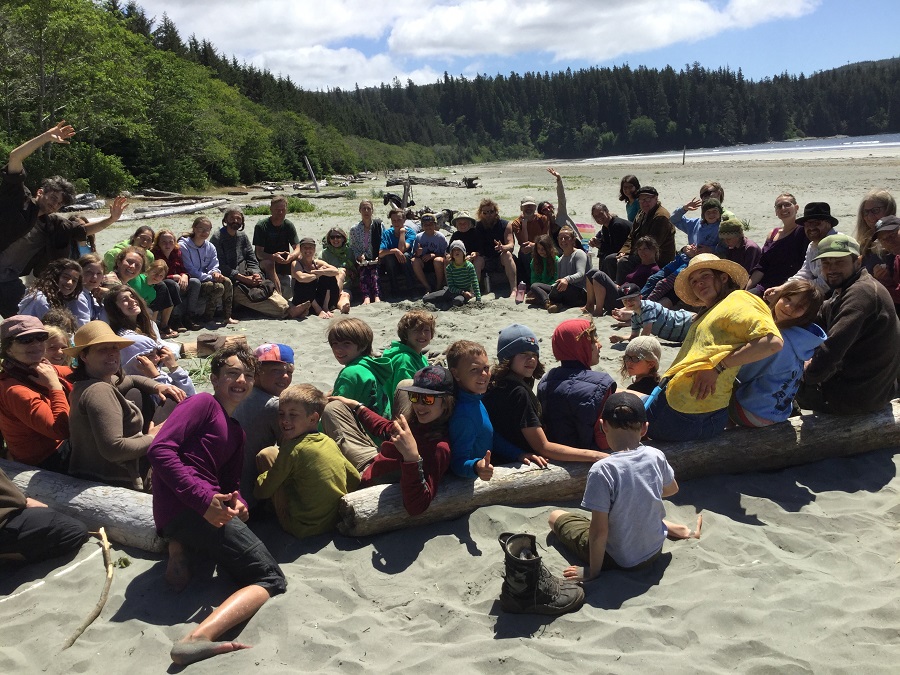 Our curriculum acknowledges and draws on traditions from indigenous cultures world-wide

, and is based on the art of nature awareness mentoring, "Coyote" teaching, and the 8 Shields model, inspired and developed by Jon Young (founder of the Wilderness Awareness School and the 8 Shields Institute) and Tom Brown Jr.
WOLF emphasises nature as teacher

, and offers skills development, ecological knowledge, land stewardship principles, peacemaking, leadership and community building skills, and awareness practices that inspire and empower students to continue their learning adventure well beyond the program and into the landscape of their lives.
WOLF is on the cutting edge of contemporary education

, and our Directors travel internationally to share this model, as well as offering a local Immersion program to train apprentice mentors, who provide additional support for the  program on top of our already high adult-child ratio.
We get many requests from educators and other interested individuals to visit the program and regret we can only accommodate these occassionally, to maintain the integrity of the program for the children.
Program
WOLF offers a high mentor to student ratio, for individual attention.

 The WOLF Program is a nature immersion program where students interact with their natural environment through adventure, challenges, and a lot of FUN!
It includes:
Deep Nature Connection and Wilderness Awareness
Nature Based Mentoring
Multi-aged groups
Survival and Ancient Living Skills, Firemaking, Shelter
Wildlife Tracking
Naturalist Training
Bird Language
Permaculture and Regenerative Design
Forest Ecosystems and Stewardship
15 Core Routines of Nature Connection
Ethnobotany and Edible Plants
Games, Adventures, and Challenges
Music and Storytelling
Natural Crafts: Basketry, Cordage, Felting etc
Scout Training
Community Building and Cultural Restoration
Peacemaker Principles, and Inner Tracking
Canoeing, Beach and Water Activities
Overnight Camp-outs, Field Trips, End-of-Year Trip
Skilled Guest Mentors
Family Potlucks and Community Events such as the Ancestor Feast and Spring Feast
A core principal of the program focuses on experience in wild nature

, as it has always been fundamental to the education of young developing human beings. These activities lead to an ecological integrity, which answers the call for affirmation and maximization of the potential of our children. Their classroom is the forest, ocean, fields, streams, and mountains. Their teachers are the birds, otters, shifting winds, and the people who make up our tribe.
This full immersion program, utilizes both scientific and indigenous studies.

Through hands-on outdoor and community-building experiences, students develop an ingrained knowledge and awareness of the natural world and their place in it. They become eager and quick learners, the stewards and unshakable voices of our environment and a connection-based culture, in whatever they choose to do for the future.
We believe that WOLF is an ideal foundational education and prepares children well to approach whatever they would like to do in life by stimulating natural learning passions through the mentoring approach.
This approach supports children in learning *how* to learn, and helps develop confidence, competence, deep curiosity, health and vitality, inner stillness, happiness, common sense, commitment, helpfulness, and empathy. Older and "graduating" WOLF Kids have successfully entered the regular school and highschool system and have gone on to university, college and apprenticeships, or continued at home with self-directed learning.

At the same time, WOLF is a nature-connection program for children.  While life-long brain-patterning competencies are developed and academic subjects may be indirectly or directly touched on at WOLF, academics are not our focus and parents remain responsible for any additional formal academic education they wish to provide for their children.  Most WOLF Kids are registered with a school board program as Distributed Learning students, where families are provided with funding and homelearning support, including a one day per week academic-oriented program with a Ministry teacher.  Wisdom of the Earth can accept this funding towards tuition payment, and works in relationship and mutual communication with the various Ministry programs, to support WOLF families.

The WOLF Program runs 3 days per week, Monday-Wednesday, from September to June, with a winter break from mid-December through the month of January, and a 2 week spring break in March.

WOLF Mentors: Jean-Claude Catry, Ayden Catry-Bauer, Marion Dulude, Alaina Hallett, Frog, Ingrid Bauer, and numerous guests.

Tuition for 2018-19: $3749.85 for the year (plus GST)
This is 8.75 months at $428.55/month (plus $21.45 GST = $450/monthly installments)
Nature. Nurture. Community.
Testimonials from WOLF Kids
"Here are some of the things that make me love WOLF so much.
A few qualities I love about WOLF:
I feel that I am included and that my presence is enjoyed and valued. I also enjoy everyone who comes to WOLF; they all fit in as a part of the "WOLF puzzle". I love that I can be myself and that everyone else can too. I love that the mentors join in and participate in all the fun and crazy activities that we do. They really make what makes WOLF, WOLF. It seems as though they are always planning something exciting and surprising (in a really good way!).

Something that is very strong in WOLF is the community. When we have gatherings or potlucks, everyone is happy to see each other and we all have fun playing games, singing and sharing our gratitude. I really appreciate that. I love that I get to spend my day outdoors; that I get to learn awesome skills like tracking, bird language and learning to be aware, is pretty great!
Some things I really enjoy doing at WOLF:
I really enjoy doing bow drill which is making a fire using friction and heat. The feeling that comes when you have made a fire from a primitive bow drill kit is really amazing!   Another is singing as a group—it makes me feel more and more grateful for every person who is contributing to making the song come alive and full. Sometimes we just feel like singing to the trees or the sky or to each other.
I love that we as a group can be running around playing a game and being our craziest selves in one moment, and then be absolutely still and aware of every little thing around us in the next moment.  Another thing I really enjoy is when we all come together and do something with team effort; everybody wants to help out.  One time we had to stack up all this fire wood, so we did it WOLF style: we split into two teams and raced to see how we could get our stack of fire wood the straightest and highest.
One thing I have learned from WOLF about myself:
I feel that I have a great ability to sit still and quiet minded for a long time, from years of doing sit spot and practicing being in all my senses. I am really proud of this in myself."
~Isabela, WOLF Kid for 5 years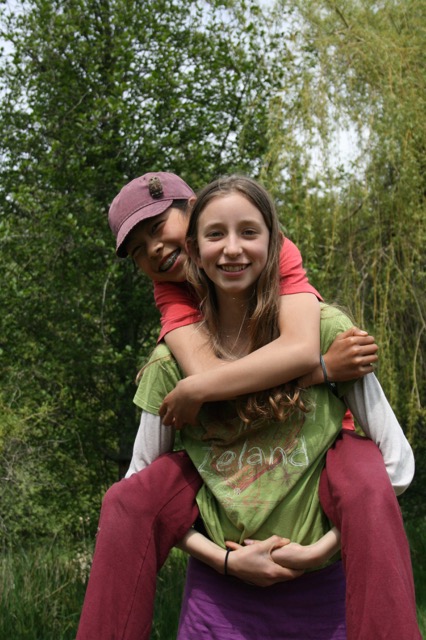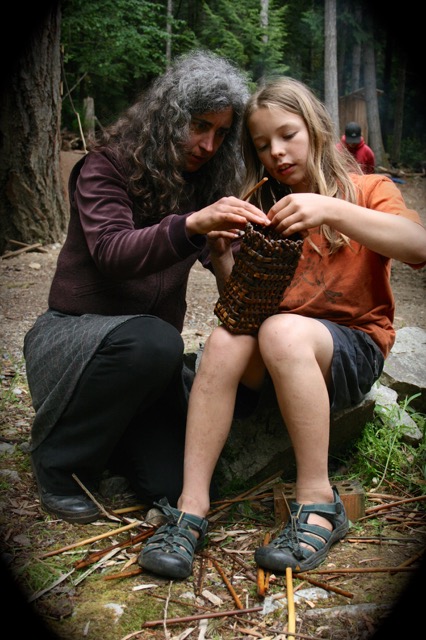 "I love the way the mentors teach us at WOLF; they include a whole whack of interesting things into one activity and you can learn so much from it. There so many things that I have done and have enjoyed doing, like building fires (without matches), building shelters, journalling, listening to stories, exploring the land. I love that it is all somehow connected to Nature and is really fun to do.
One of my highlights through all the years I've been in WOLF is all the singing we do; it's one thing I always look forward to on WOLF days. I am also really impressed with the strong community that is built through the program; all my friends and mentors are like family to me!  I remember in the beginning when I came, I didn't know which song came from which bird, I didn't know if it was alarming or if it was happy. Now I am so aware of all the birds and how they share their emotions to each other. It is amazing to experience this.
I also remember when it was really hard for me to push myself sometimes into doing something I didn't really want to do. Most of the time, I could do it, but sometimes I just have this feeling it is too much, for example swimming in the cold ocean. I still remember the time when I was scared to my wits to cross a log that was over a pond, blindfolded. I was encouraged by my friends to just try it. I wasn't forced to do it—I was really grateful for that—and when I tried it, I did it!
I am really thankful that I can choose my own challenges at WOLF. I think it's important to know what is a challenge for yourself, and not have someone else choosing it for you. It's really great to see the younger kids looking up to the older kids.  When I first came, the older kids made me feel like I was at home, and now I feel like it's one of my responsibilities to do that, now that I am older.
I enjoy all the fun extra events that happen: sleep outs, fire sits, scout games, ancestor feast—they are all really fun! 
I really love being at WOLF. When I am around the people there, I feel comfortable expressing my true self, not being judged be anyone, and also knowing that the group is like me, liking to be outside, being able to goof around and be fun to be with, but also learning a lot of things; that is really special for me."    
~ Anju, WOLF Kid for 5 years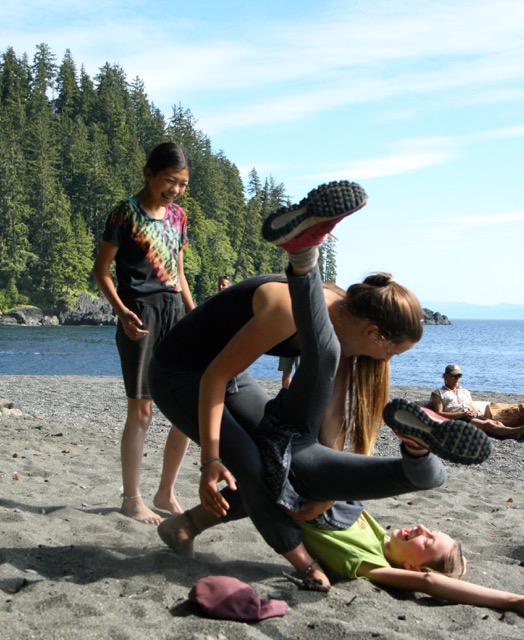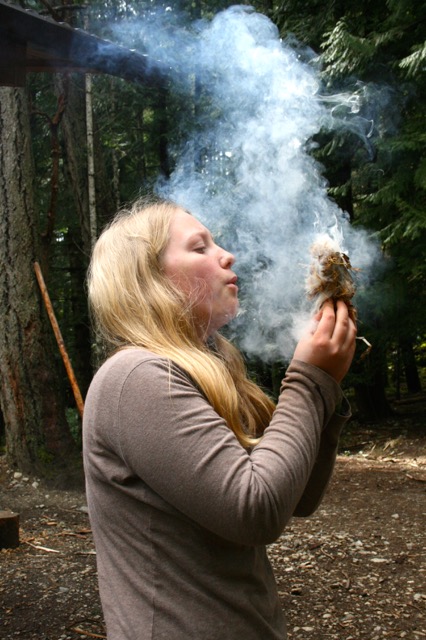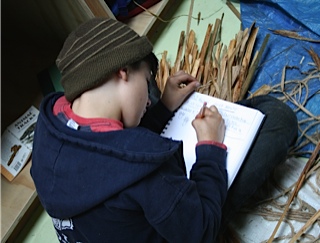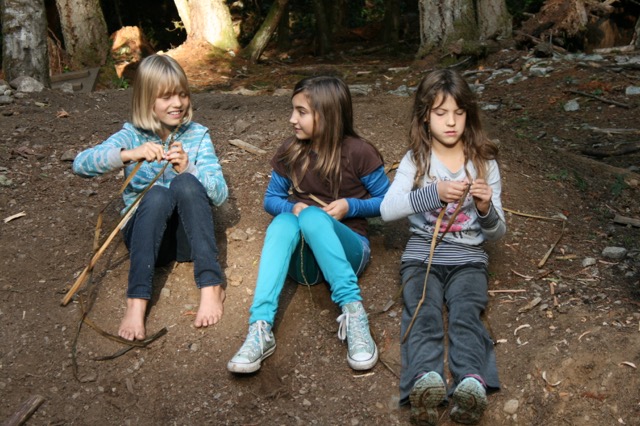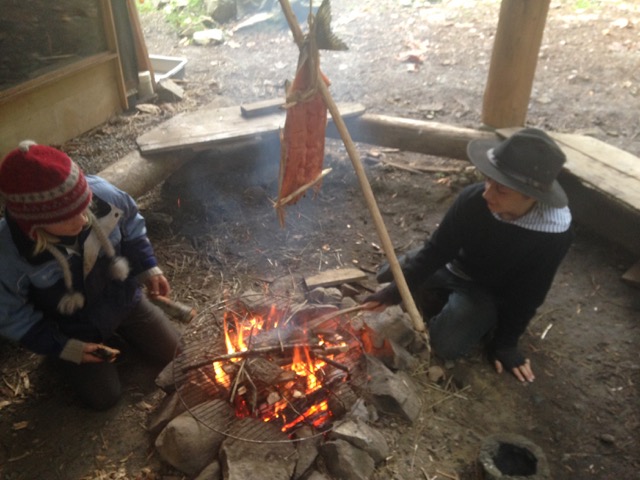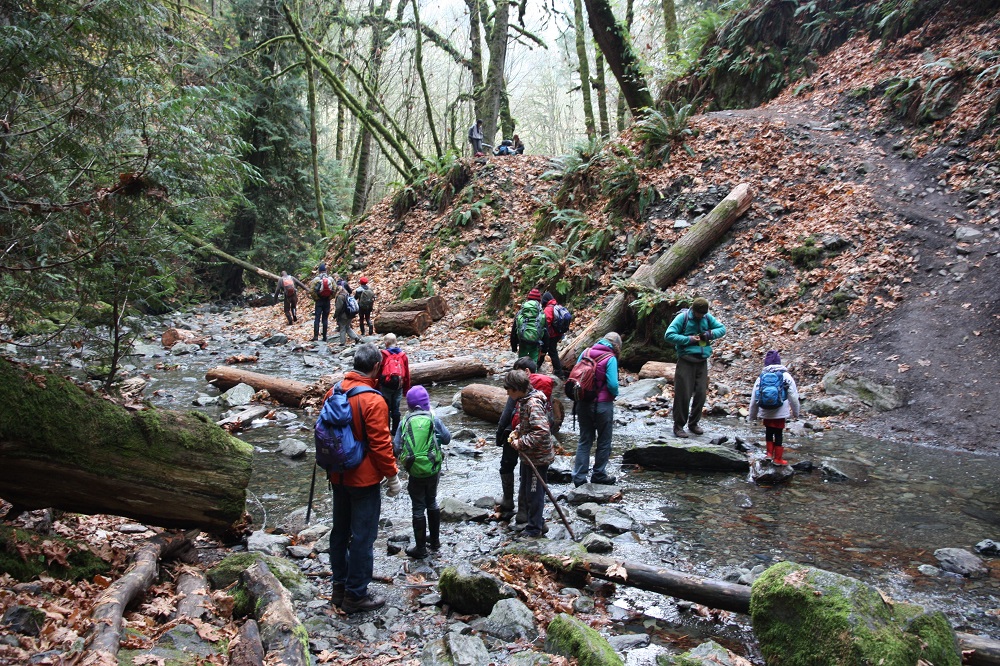 We are currently accepting applications for the 2019-2020 WOLF Program (starts Sept 2019).

To have your name added to our list,
Contact wolf@wisdomoftheearth.ca